Pregnancy, babies and great resources for new moms in Northwest Arkansas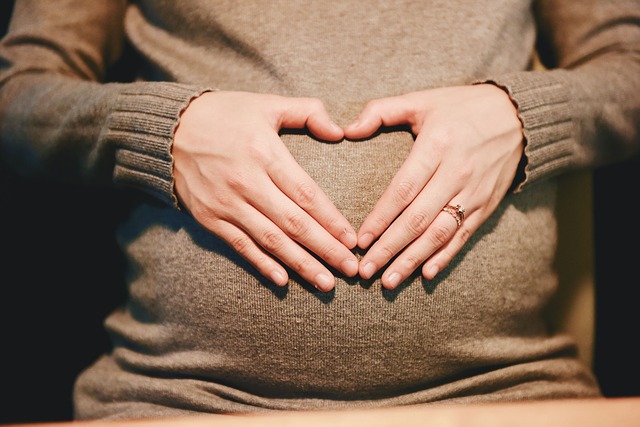 The nwaMotherlode Early Childhood Editor, April Wallace, is a local mama who has been busy having babies these past few years, and she has shared so many great insights, tips and ideas along the way. Here's a collection of links to some of her most popular posts on nwaMotherlode.com. Click on the title of each post below to see it.
Pregnancy Hacks: The best affordable, comfortable, supportive clothes
Pregnancy Hacks: Advice for how to make eating and sleeping feel normal
Pregnancy Hacks: Which workouts are safe?
Pregnancy Hacks: What to pack in your hospital bag (and what to leave out)
Good reads for pregnancy: Books that kept me sane with a baby on the way
A mom's conversation with Dr. Chris Hall, OBGYN of Mercy
Cutting the cord on C-Section guilt
Nine months in; nine months out
Best breastfeeding tips for the first year
Best breastfeeding stories and weaning advice
The end of our co-sleeping era
What it's like to be pregnant when your firstborn is a brand new toddler
The stay-at-home mother during the age of staying at home
New kid, same boobs, different experience
Potty training – Phases 1 through 4
Potty training the second time around
One potty, two brothers, different training experiences
Battling negative body image during pregnancy
Must-have safety items for walking trails
Things people say to pregnant women
An open letter to stay-at-home moms: You're an amazing and strong woman, too
From one child to two: A mom gets real about the transition
What babies and toddlers really need
Sensory boxes for toddlers and preschoolers
Children's authors who never let us down
How to get your toddlers and preschoolers biking early
Home renovation with a baby, a toddler and a pandemic
Boys and chores — a generational shift in perspective
A stepmom's childhood ride-along
Stepmom strengthens connections in the kitchen
Dear New Stepmom: Advice for getting started
Other helpful posts for pregnant and/or new mamas:
Northwest Arkansas Baby & Toddler Guide
5 Minutes with a Mom: Great way to read about other local moms and get advice
Mom Reviews of Local Parks in Northwest Arkansas
Fun Family Outings in Northwest Arkansas
Seasonal Guides in Northwest Arkansas
Where Kids Eat Free in Northwest Arkansas
Snapshots of Kids in Northwest Arkansas
Monthly calendar of events for families in Northwest Arkansas
List of Local Mom Groups in Northwest Arkansas
If you'd like to connect with local moms in person, we've got some fun mom groups in NWA (click on the name of the organization to visit their website):
♦ Central Rogers Mothers of Preschoolers (MOPS), Central United Methodist Church
♦ Rogers MOPS, Rogers First Church of the Nazarene
♦ MOMS Club of Bella Vista/Bentonville
♦ NWA Hip Mamas, Bentonville
♦ Fayetteville Momtourage (formerly Fayetteville MOPS/Fayetteville MOPS @ The Grove Church)
♦ Northwest Arkansas Mothers of Multiples Club
♦ Bentonville Mom's Night Out – BMITK Chapter