Stepmothers on Mother's Day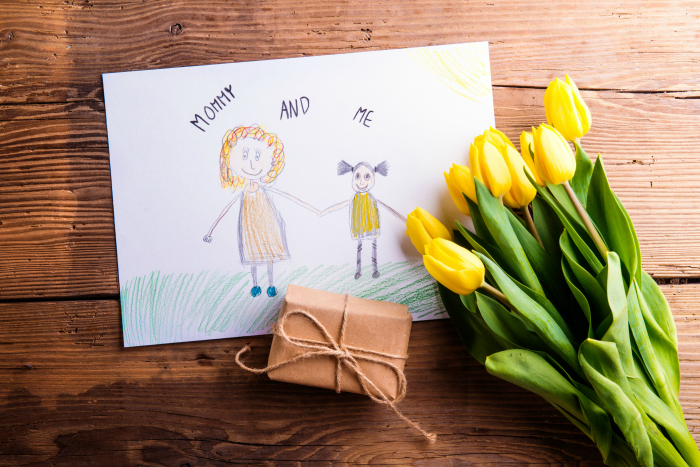 By April Wallace, featured writer
Some of my most heartbreaking moments have been Mother's Days that happened before my son Henry was born. stepmothers on Mother's Day
My husband and I were together for four years before Henry came into our lives, and though we weren't married that entire time, I got into the parent role long before we said "I do."
Unlike a lot of stepfamilies, our shared custody arrangement means my stepson lives at our house every Thursday through Sunday afternoon and anytime that he wants to stay with us longer than that, he can.
It's far from the average every-other-weekend schedule, and I'm glad for it. Not just because it makes my husband happy, but because it means I've gotten to know my stepson better than I would have otherwise. stepmothers on Mother's Day
Last year on Mother's Day, my stepson came downstairs for breakfast and said "Happy Mother's Day, April," as he
settled in at the table. My breath caught in my throat. I could feel the tears forming. He was 12 years old. Had he grown up so much in the past year to understand that I'd mothered him in some way? No, Baby Henry was due in a few weeks, so that meant I would be a mom soon, he said. I felt a lump in my throat, reminded myself that he didn't understand the whole picture and moved on.
The year before that, in a haze of wedding planning, we scheduled our engagement portrait session for Mother's Day, and didn't think about the holiday until we got there.
My stepson went with us (armed with an iPad, of course) because it was Sunday, one of our usual days together.
Afterward, on the way to a celebratory lunch for Sam's mom, he wondered aloud when we were going shopping to find his mom a piece of jewelry for a Mother's Day gift. stepmothers on Mother's Day
I cried silently in the front seat for this identity that didn't allow me to just be one half of a happy couple in love. And I kept crying at home because I'd given my all to get to know this boy, to make him feel safe and special and completely accepted instead of squeezed out, second to anything or a bother. I cried because I'd already accepted the motherhood role, but felt a hopeless sense that he would never see me as some kind of mom. I didn't know what my role to him was, exactly.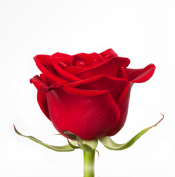 Before I gave birth to Henry, I would cringe if someone at a restaurant offered me a rose on Mother's Day because they noticed the child next to me. I would feel a little weird when supermarket cashiers and other strangers would generically wish me a Happy Mother's Day. I felt undeserving of the gestures as "just" a stepmom.
So that's why I want to say to all stepmoms today, on Mother's Day, that you are absolutely deserving of any recognition you get on this day—and so much more.
You have wiped tears, checked homework, talked about friends and enemies and crushes, led discovery of a hobby or a strength, given pep talks, done school drop offs and pick ups and been there waiting when the field trip bus was hours late. You've tucked them in, remembered the lunch money and when the presentation was due, sat in the crowd to cheer at games and talent shows and graduations and concerts.
You've facilitated play dates and gently guided learning what behavior is appropriate. Some days, you've caught something that would have otherwise slipped. You've been there when his birth mom couldn't be, and no matter what your personal relationship is with her, you can bet she's glad that he has you to count on too, because kids need all the love they can get. stepmothers on Mother's Day
What's more, you've done all this because you wanted to.
So whether or not you get breakfast in bed, a handmade card or some other traditional form of recognition today, please take pride in knowing that you are a mother, too, and that someone out there understands your complex role in this kid's life.
A while ago, my stepson had a friend over to play video games and as I set before them soda, snacks and slowly backed away to let them do their thing, he said, "Thank you, servant."
His friend looked at him incredulously and said, "That was rude."
"What? You said it to your mom."
Even though we would address that attitude later, I smiled as I turned out of the room because it was the first time my stepson acknowledged that I was something of a mom to him.
And because just like receiving flowers, cards and jewelry on one arbitrary day of the year doesn't make someone a mother, not receiving those things doesn't make you any less of one, either.
April Wallace is a stepmom to one smart, funny teenager, mama to a beautiful and curious baby and wife to a very kind and generous man. She spent the past decade as a news reporter, sometimes lifestyle writer, and recently left her job at the Arkansas Democrat-Gazette to be with her baby while he's still a baby. When she gets a few minutes to herself, April loves to run local trails and read fiction.