By April Wallace
If you're like me, facing the prospect of gaining 30 or more pounds can be intimidating to say the least. It always urges me to stay active throughout pregnancy, and luckily that's good for both mom and baby.
If you're pregnant for the first time, it can be confusing to know what level and type of fitness will be ok for the next 10 months. But all of my trusted sources, renowned books and each doctor I've seen, have told me that you can usually continue to do whatever type of fitness you were accustomed to before you got pregnant, as long as you don't develop a special condition that might prevent you from it.
High risk activities, such as anything you do at a height, high speed or that requires much balance, are warned against. That means rock climbing, river rafting, bungee jumping and scuba diving are not great for this stage of life. Hot yoga is also put on the back burner until after delivery.
Your everyday kind of workout, though, such as weight lifting, cycling, running, aerobics classes and swimming are fantastic.
An OB nurse at Her Health reminded me that weight lifting machines are recommended above free weights, since free weights have the risk of falling onto the belly if dropped. In general, indoor cycling machines or spin classes are safer than riding a bicycle outdoors, since the bike is anchored to the ground and gives you less chance of fall or injury related to other moving things.
My personal favorite way to stay fit is running, and many OB doctors will clear experienced runners to continue their regimen. This isn't the time to train for the Boston marathon, of course, but you can continue jogging as long as you're comfortable doing it; don't run out of breath and don't push yourself to the point of exhaustion.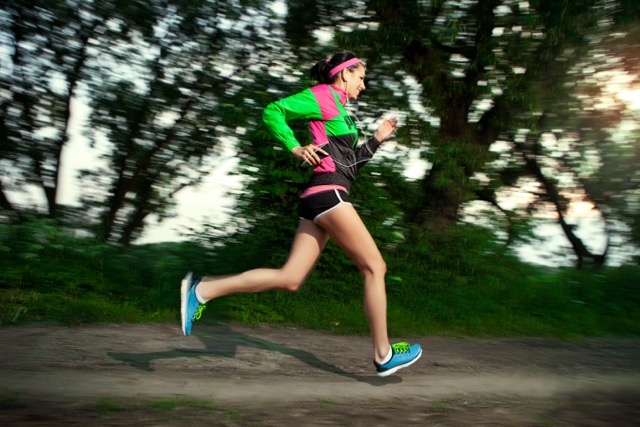 Now that I'm nearing the end of my third trimester in my second pregnancy, I've picked up a few habits that have made exercising safely a routine lifestyle for maternity.
To take care of your baby while working out, make sure that hydration and breathing easily come first. Most experts will recommend drinking a glass of water before your workout and a glass of water afterward, at the very least, and that's in addition to your usual water for the day. Some books will recommend that your heart rate not exceed a certain number, but your doctor can make a more specific recommendation based on your personal level of fitness.
In my case, my OB simply asked that I do the "talk test". If I'm running and find myself getting short of breath, I should try to talk. If I'm too out of breath to manage it, it's time to take a break or walk until my heart rate has slowed. If you're out of breath, then not enough oxygen is crossing the placenta.
Now that I have a toddler at home, getting to the gym can be difficult. Anytime I go is a feat of coordination that usually involves multiple people. That's why I've adopted an at-home workout for days that I'm low on energy or short on time. Mine consists of squats, lunges, wall sits, planks and such that you can do without any exercise equipment and repeat as many or as few times as will fit your timeframe.
All you need is a little space—a rug in your living room will suffice—and to know how to do the move properly. Beginner videos are simple to find on Youtube and quick to watch and learn. As with anything on the internet, I would not trust just anything you click. Livestrong.com makes many of these videos that I would call good quality instructions that you can trust.
As for everything else in life, there are of course apps that you can turn to. Some of your basic pregnancy information apps, like those tailored for pregnancy, have tools to track and encourage your physical activity. Ovia is my go-to on this. Others are specifically designed to walk you through a pregnancy safe workout.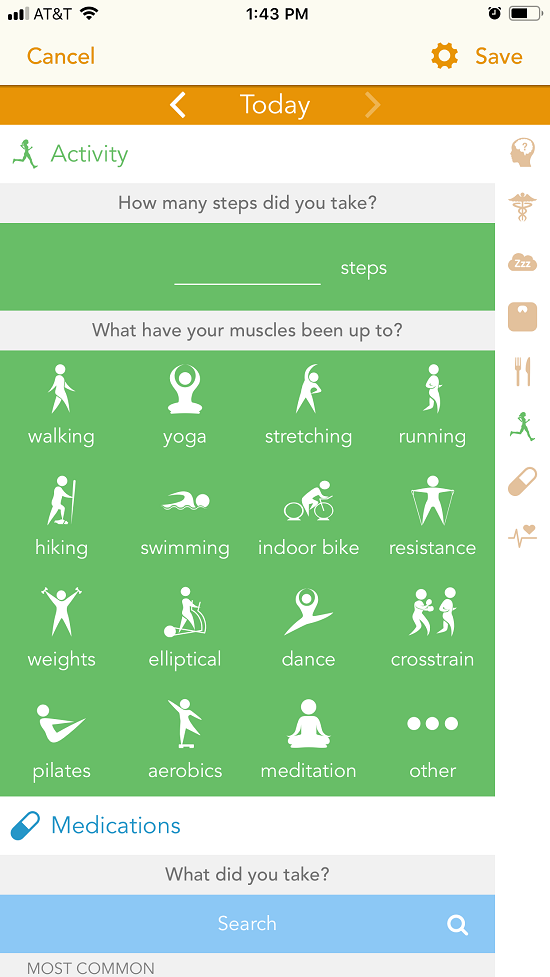 Swimming is one of the most highly recommended fitness activities for pregnant women. It's a great workout and it alleviates the weight of your bump as you're doing it, making it a welcome relief for your back and hips.
Some local fitness centers have pools, such as The Jones Center in Springdale, the Bentonville Community Center, Mount Sequoyah Conference Center and the Fayetteville Athletic Club are just a few.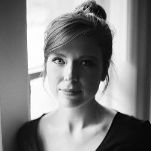 April Wallace is a stepmom to one smart, funny teenager, mama to a beautiful and curious baby and wife to a very kind and generous man. She spent the past decade as a news reporter, sometimes lifestyle writer, and recently left her job at the Arkansas Democrat-Gazette to be with her baby while he's still a baby. When she gets a few minutes to herself, April loves to run local trails and read fiction.