When is the last time you laughed — hard? We're talking about honest-to-goodness belly laughing. If it has been too long since you've laughed or since you've had a good date night or fun girls' night out, we've got just the ticket.
In fact, we've got TWO tickets for one lucky mama to an incredibly funny show called Second City for

President — hitting the Walton Arts Center stage at 6p.m. this Saturday, August 18, 2012.
ABOUT THE SHOW: Some might say our political process is often laughable. And you'll definitely be laughing about it when the comedians in Second City for President take the stage. They'll make jokes at the expense of both sides of the political aisle as well as a few that are unpolitical, uncensored and hilarious.
Second City is an improvisational comedy troupe from Chicago that has been around for more than 50 years doing satiric skits. This show will have scripted and non-scripted elements and audience members will love being part of the show and playing along with this next generation of comic legends as they poke fun at the election.
HOW TO ENTER: To throw your name in the online hat for the tickets, click the big orange comment button below and tell us about something that always makes you laugh — no matter how stressful the day is. Maybe it's your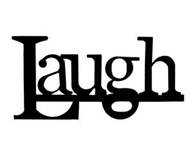 husband's way of joking around? Maybe it's the way your toddler says the word "lemonade." Maybe it's a rerun of The Big Bang Theory? Tell us what always seems to crack you up.
You can also send your answer to us via email at giveaways@nwaMotherlode.com. Remember that giveaway winners are always chosen at random.
HOW TO INCREASE YOUR ODDS: You can get extra chances to win the tickets simply by telling your friends about the giveaway. Send an email to some friends and be sure to put giveaways@nwaMotherlode.com on the CC line of your email so we can give you an extra chance to win for every friend you tell.
HOW TO GET TICKETS: To guarantee your tickets to the show, call the Walton Arts Center Box Office at 479-443-5600 to purchase tickets or click here to order them online.