"For God did not appoint us to wrath, but to obtain salvation through our Lord Jesus Christ, who died for us, that whether we wake or sleep, we should live together with Him." ~ 1 Thessalonians 5:9-10 (NKJV)
By Bro. John L. Cash, "Country Preacher Dad"
I gave my son Spencer a good laugh this week. He came home after a date, long after his parents had gone to bed, and entered our bedroom to tell us he'd made it home safely. I don't know about his mother, but I was sound asleep, dead to the world. Spencer had a conversation with Susan and told her he'd gotten a haircut that day. Susan told him to walk around to my side of the bed and tell me to feel his head so I could "see" how short it was. He bent down and said, "Dad, reach up and feel my hair. I got a haircut today."
Well, I don't remember much of this, but apparently Spencer startled me, and I let out a yell that made us all jump. Then, still sound asleep, I explained my actions: "I thought a boogerman got me." (The picture at right is an illustration of The Boogerman, not Spencer's haircut.)
Spencer has had more fun telling that story and has laughed about it a dozen times. He said it is so out of character for me (the solemn and erudite scholar that I am) to say something like "I thought a boogerman got me."
I've always read that our dreams and nightmares all come out of the thoughts stored up in our subconscious minds. I guess that everybody has a fear that something bad might get them while they're asleep. When I was a child, pretty much all little kids learned the same bedtime prayer, and in my thinking, that prayer reinforced that idea:
Now I lay me down to sleep.
I pray the Lord my soul to keep.
If I should die before I wake
I pray the Lord my soul to take.
Now, our forefathers who have taught that prayer for hundreds of years meant well. But I see a couple of problems with teaching children to pray that particular prayer immediately before they turn out the light. First of all, it points out to the child that they might die before they wake up. Also, it kind of implies that the Lord might not take their soul to Heaven if they forget to pray the prayer. It's a mixture of scary thoughts and bad theology, and I don't much like it.
My sister had the same thoughts about that prayer when her girls were little and taught a better version of the prayer.
Now I lay me down to sleep.
I pray the Lord my soul to keep.
Guide us safely through the night.
And wake us with the morning light.
This version knocks the prayer down several notches on the "scary scale" and is a better choice for a bedtime prayer, in my book.
Still, there is another bedtime prayer that is my personal favorite:

Father, we thank Thee for the night,
And for the pleasant morning light,
For rest and food and loving care,
And all that makes the world so fair.
Help us to do the things we should,
To be to others kind and good,
In all we do, in all we say,
To grow more loving every day.
This poem is a mixture of thanksgiving for blessings received and a petition for growth in holiness—good things for children to think about when they're getting ready for a good night's rest.
Dear mamas, whatever manner of prayer you choose for your babies is up to you. But the most important thing is to take the time this week to teach them to pray. I daresay that the world they're growing up in is more complicated than the one that we grew up in. But by teaching them as little ones to always look to the Lord in prayer, you're giving them the greatest gift of all. Whatever situations they face throughout their lives, they will have learned to seek help from their Heavenly Father who loves them.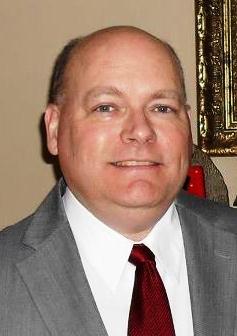 Dr. John L. Cash is the "Country Preacher Dad" *Sing that title to the tune of "Secret Agent Man" He was raised in Stuttgart, Arkansas, and is beginning his 28th year of being a country preacher in the piney woods five miles south of the little town of Hickory, Mississippi. He and his lovely wife, Susan, and his sons, Spencer (age 21) and Seth (age 18) live in the parsonage next door to the Antioch Christian Church (where Marvin and Sister, the Antioch Housecats, generally cause more disturbances in the night than any boogerman ever thought about). You should write him (the Preacher, not the Boogerman) at countrypreacherdad@gaggle.net.