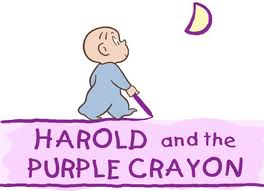 Oh, we do love a classic. And it doesn't get much more classic than Harold & the Purple Crayon — the beloved children's book published in 1955 about a boy, his purple crayon and a BIG imagination.
The book has been turned into a contemporary dance adaptation and will hit the stage at the Walton Arts Center on Saturday, November 12, 2011 at 2 p.m. We're giving away FOUR tickets to see Harold & the Purple Crayon, plus lunch or dinner at the ever-popular Jose's Mexican Restaurant on Dickson Street.
ABOUT THE SHOW: This show is designed especially for kids and families and it's interactive! Kids can help create Harold's next adventure through their own exploration of movement during the show. (Do you have one of those kids who can't sit still during a performance? This is the show for them!) It's a great combination of a children's story and contemporary ballet.

ABOUT THE FOOD: Speaking of great combinations, one of our favorite combos goes like this: great show + great food = great time! So we're combining the four tickets to Harold & the Purple Crayon with a $30 gift card to Jose's Mexican Restaurant, just steps away from the theater. We picked Jose's for this combo because it pairs so beautifully with this show. Harold loves to draw and so do the kids who visit Jose's. In fact, Jose's is so fond of the kids' creations that they display them as artwork.
So when you have lunch or dinner at Jose's, be sure to hand your kid some crayons and let them create another masterpiece for the wall at Jose's. While the kids are busy drawing, you'll stay busy chowing down on chips and salsa and your choice of all the awesome entrees on Jose's menu. Yum!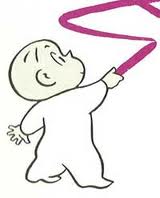 HOW TO ENTER: Since Harold's story is about imagination, click the big orange comment button and tell us how your kids like to use their imagination. Do they like to draw? Think up stories to tell? Pretend they're super heroes or ballerinas? Are they imaginative with their wardrobe, pairing rain boots with tutus? Or maybe they hang around with an imaginary friend from time to time?
You can also throw your name in the hat via email by sending your answer to giveaways@nwaMotherlode.com.
HOW TO INCREASE YOUR ODDS: Help us spread the word by sending an email to your friends and/or family about this giveaway. We'll enter your name in the drawing again for each person you tell. Just be sure to put giveaways@nwaMotherlode.com on the CC line of your note so we can give you proper credit!
For more information on how to get tickets for this show, click here for info or call the Walton Arts Center box office at 479-443-5600. Our thanks to the mom-friendly businesses in this great giveaway — Walton Arts Center and Jose's! We couldn't imagine nicer folks!