By Jade Stone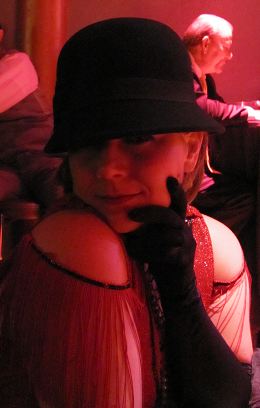 Halloween has now come and gone leaving behind a trail of candy wrappers, decaying pumpkins, and upset tummies for sure.
I hope you had the chance to enjoy the festivities of trick or treating, costume parties or at least the craft fairs which were abundant a few weeks ago. Jay and I actually got to attend a "surprise wedding" which masqueraded as a "Roaring 20's" birthday/costume party for a friend who is turning 40 this month.
We had the absolute best time, and of course, the surprise was completely on the guests as the guest of honor and her boyfriend announced that not only had they decided to get married but also that they would be doing so right then and there, surrounded by their closest friends and family that night! Truly a neat moment to behold!
Now it's time to set our sights on the upcoming holidays. Thanksgiving and Christmas will surely be here before any of us knows it. However, there's one holiday rapidly approaching that is often overlooked and understated and yet deserves just as much recognition: Veteran's day will be here on November 11th.   
I actually received a communication from my son's teacher asking for information about the veterans in our family. It seems that the elementary school will be doing a program to recognize our veterans and to teach our youth a little about patriotism and thankfulness. I love to see this sort of thing in our schools but what I don't understand is why, if we want it to be impactful on the students, do we not also do this at the high school level?
Maybe there are high schools that in fact do recognize this day every year. However, sadly, the one I work for does not. I wonder, if by the time the kids get to high school, do they even know where Veteran's day cam from?
Most of us know that Veterans Day occurs on November 11th and is intended to honor and thank all military personnel who served the United States in all wars, particularly living veterans. In many places the American flag is hung at half mast and a period of silence lasting two minutes may be held at 11am. But, do you know the history behind Veteran's day? Well, let me fill you in!
On the 11th hour of the 11th day of the 11th month of 1918 an armistice was enacted between Germany and the Allied nations. On November 11, 1919, Armistice Day was commemorated for the first time. In 1919, President Wilson declared the day to be "filled with solemn pride in the heroism of those who died in the country's service and with gratitude for the victory". This marked the beginning for long standing traditions in many towns for many people. However, it continued to evolve as our history unfolded.
In 1926, the United States Congress officially recognized the end of World War I and declared that the anniversary of the armistice should be commemorated with prayer and thanksgiving. The Congress also requested that the president "issue a proclamation calling upon the officials to display the flag of the United States on all Government buildings on November 11 and inviting the people of the United States to observe the day in schools and churches, or other suitable places, with appropriate ceremonies of friendly relations with all other peoples." It was made a legal holiday known as Armistice Day in May of 1938.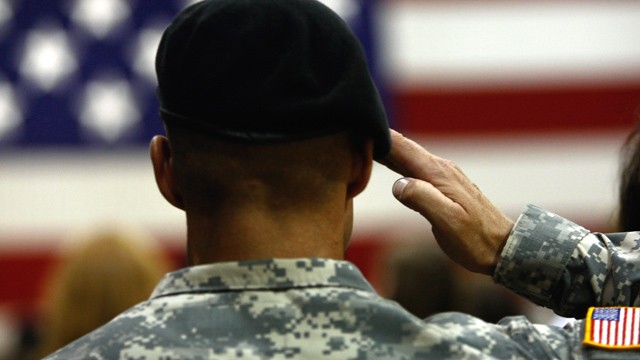 Though this day was originally intended to honor veterans of World War I, a few years later, World War II required the largest mobilization of service men in the history of the United States and the American forces fought in Korea. As a result, in 1954, the veterans service organizations convinced Congress to change the word "Armistice" to "Veterans" so that November 11th became a day to honor all American veterans, where ever and whenever they had served.
Since then our nation has seen 3 war eras come and go-Vietnam, Desert Storm, and the Iraq war. While the latter has begun to wind down, we continue to deploy soldiers to different areas around the world in an effort to keep peace and rebuild nations. It is, without a doubt, incredibly important to remember the sacrifices of those who were killed defending our nation.
In addition, we mustn't forget those who continue to serve among us today. They need to know that their service and sacrifices do not go unnoticed. My dad always said "All gave some, but some gave all". I never fully understood that statement until my own husband deployed and now it's crystal clear.
This Veteran's Day, take a moment to extend a hand to a soldier and just say thank you. You may be surprised at the tears of gratitude you see well up in his or her eyes. They don't serve to be thanked, but they should know without a shadow of a doubt that they are loved and appreciated for all they've done. So to all of you who have personally served this country and to all who have supported a soldier in his or her service, I thank you from the bottom of my heart. We truly would not have the freedoms we have without you. You will always be ever present in my heart and in my prayers. Happy Veteran's Day.

Jade welcomes your comments here as well as any suggestions you may have for her future posts. You may also e-mail her at akajadestone@yahoo.com. To read previous Military Mama posts, CLICK HERE.