Fayetteville photographer Erica Erck was feverishly editing holiday photos for her clients when she got a phone call from a number she didn't recognize.
Distractedly, she answered the phone and heard news that shocked her: she had won the brand new washer and dryer from Metro Appliances & More in the annual fall Motherlode giveaway.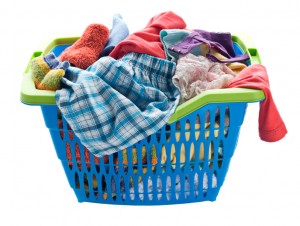 After a few questions: "Are you sure? Are you serious?" she finally announced, "I"m about to fall over right now."
Erica is mama to three little ones, so she is familiar with the ins and outs of laundry. In the washer, out of the washer. In the dryer, out of the dryer. Repeat, repeat, repeat. It sometimes surprises her how much laundry her family of five generates.
"I feel like I can never stop," she said. "I am constantly doing laundry. This is the greatest thing a mom could ask for!"
The Erck's current washer and dryer has been around since Erica and her husband married 12 years ago. The machines have been hauled across country many times as the family moved for Erica's husband's job. He works for the University of Arkansas as an athletics fundraiser.
Erica said the new, improved models might give her a little laundry respite since they'll be able to wash and dry more clothes at once. "These will be big enough for our family," she said.
Erica is a kids and family photographer and grew up in Little Rock. After various moves, and taking her photography business with her each time, she's enjoying her time in NWA. The Ercks have been back for nearly three years.
Metro delivered the Ercks' news machines last week, just two days before Thanksgiving. Erica sent us this little pictorial:
Thankful … and excited to do laundry!
can't you just hear the BEEP. BEEP. BEEP. ?!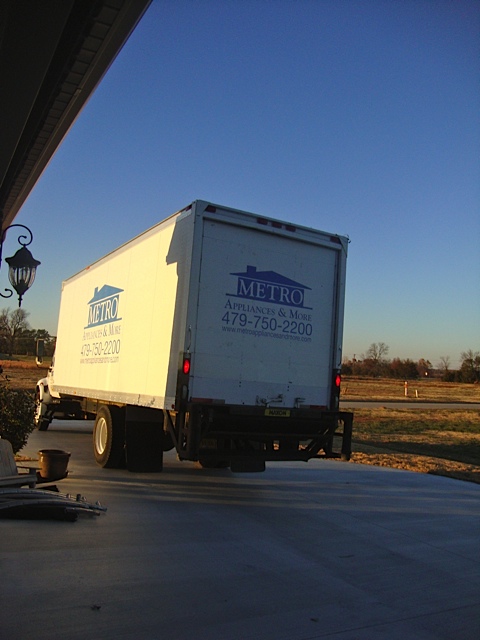 This was my first meeting of the new machines. Can't you feel the excitement?!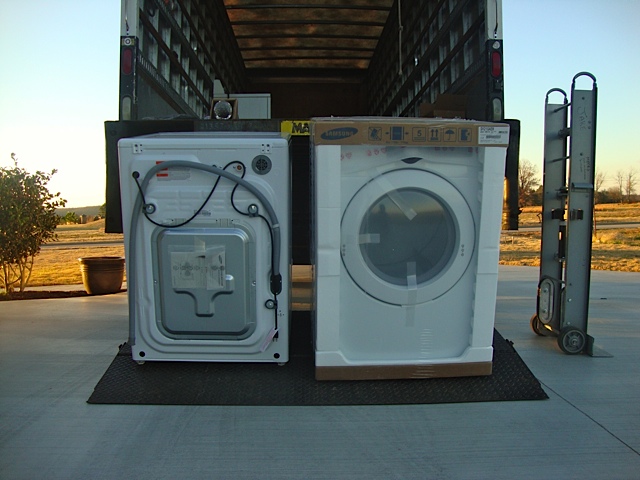 And TA DA!! Here they are in their new home, our new home, with a pile of laundry waiting every day! THANK YOU NWA MOTHERLODE and METRO APPLIANCES. We are so grateful for this prize … Happy THANKSgiving!