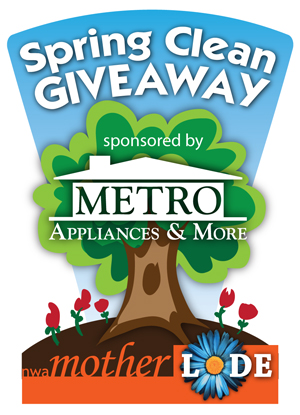 We've had enormous response to the Spring Clean Giveaway sponsored by  Metro Appliances & More. The comments about your laundry disaster have been great! If you haven't thrown your name in the hat yet, remember that there's only one week left!
We'll choose a winner AT RANDOM on Friday, May 21.
If you've missed the details, this is giveaway for a brand new Whirlpool Duet washer and dryer — including pedestal stands. CLICK HERE TO SEE INSTRUCTIONS FOR HOW TO ENTER.

If you need a laugh, be sure to read through some of the comments posted by local moms. There have been all sorts of laundry disasters, from freshly-washed cell phones to petrified mice to exploding (poop-filled) diapers.  CLICK HERE TO READ THESE AMUSING COMMENTS.
Oh, and here's a glamour shot of the new washer and dryer for inspiration: