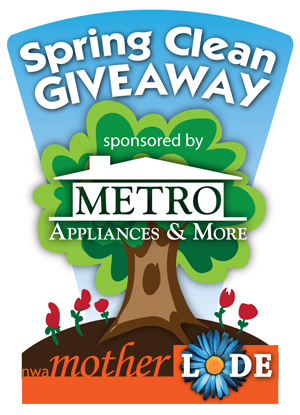 Note from the mamas: Congratulations to Dawn Stanford of Fayetteville, winner of the Metro washer & dryer!
IT'S BACK, MAMAS! To mark the two-year anniversary of nwaMotherlode.com, we're bringing back our biggest, most popular giveaway for an encore performance! With help from our friends at Metro Appliances & More, WE'RE GIVING AWAY A BRAND SPANKIN' NEW WASHER AND DRYER!
And it's not just any washer and dryer. It's the fully loaded Whirlpool Duet front-loading washer and dryer sitting atop those fancy pedestal stands with built-in storage drawers (as in no more bending and stooping!) Here's a glamour shot of the washer. Do you love it?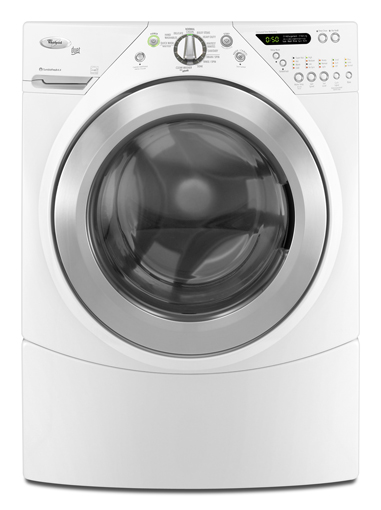 Trust us, we know this giveaway is a little unbelievable and triggers your "too good to be true" reflex. But we've done this before, and it really is legit. (Click here to see last year's giveaway.) You can ask our last winner, Tracy Easterling of Huntsville. She won a washer and dryer plus pedestal stands on this site last spring. You can read about her win by clicking here.
You don't have to jump through any hoops to throw your name in the hat for this random drawing. Just place a comment or send us an e-mail, and you're entered. That's it. Ready to see a glamour shot of the dryer? Here it is: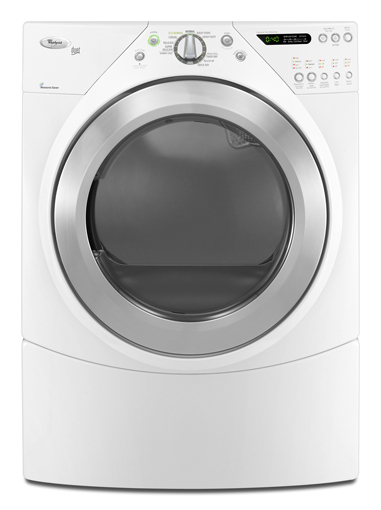 "IF YOU JUST BOUGHT A WASHER AND DRYER NOT LONG AGO": Okay, so maybe you don't really need a new washer and dryer because you have a set that's pretty new. We hear ya, but we think you should throw your name in the hat anyway because it would be really cool to win this and use it as a charitable gift for a family in need or a non-profit group that could really use it. Giving it away would be just as exciting as winning it.
HOW TO ENTER: We're gonna make it easy and fun, too. To throw your name in the hat for the drawing, tell us about one of your laundry disasters. (Turned a white load pastel pink? Your mom shrank your coolest t-shirt in high school two decades ago? Accidentally washed a pocket full of rocks your kid collected outside?)
Can't think of a disaster story? Then just place a comment that thanks Metro Appliances & More for this awesome giveaway or tell us about any past shopping experiences there. Judging by the comments on our last Metro giveaway — click here to read local moms' comments — we know there are lots of you who love the customer service at Metro. (That's why we love it, too!) Click the big orange comment button below to leave a comment or enter via e-mail by writing to us at giveaways@nwaMotherlode.com.
INCREASE YOUR ODDS: You know we love it when mamas spread the word! So, as usual, we'll give you an extra chance to win for every friend you tell. Tell as many friends as you like and you'll get an extra chance to win for each one. Just send an e-mail about this giveaway to your friends/family, and be sure to put giveaways@nwaMotherlode.com on the CC line of your note so we can give you proper credit.
We'll select a winner AT RANDOM on May 21st, so watch your inbox because we'll notify the lucky mama via e-mail. If you're ready to throw your dirty laundry in a brand new washer, start by throwing your name in the drawing. Click the big orange button below. Good luck!