Mamas, we know Valentine's Day is coming up soon so let's talk about love… as in how much would you LOVE it if you won a brand new washer and dryer set from Metro Appliances & More?! Prepare to develop a serious appliance crush when you lay eyes on these beauties: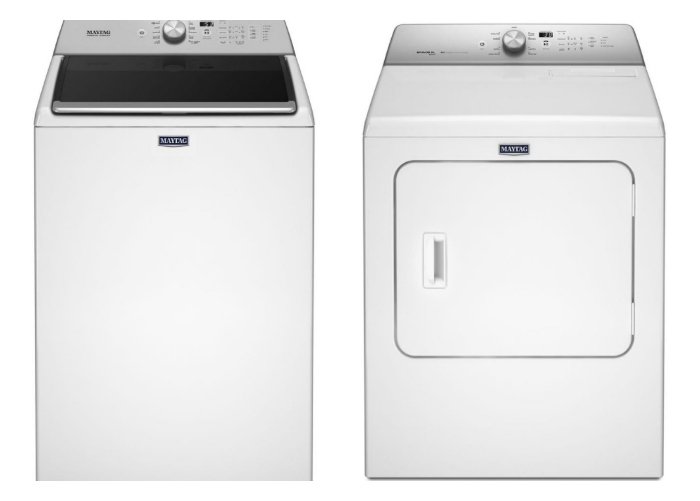 We love our husbands. We really do. But we also spend a LOT of time with our washer and dryer, too. So we need a set we can rely on. And we must admit that a matching set of sleek, shiny machines with that awesome "new appliance smell" is enough to make our hearts race.
This week's giveaway, provided by our friends at Metro Appliances & More, is a Maytag set with the "deep fill option," which is awesome if you want to be able to wash things like bulky bedding items.
Here are a few of the features on the top-load washer, which comes with a 5-year warranty:
PowerWash® Cycle
Deep Fill Option
Auto Sensing Option
Rapid Wash Cycle
American Pride
Stainless Steel Wash Basket
Maytag® Commercial Technology
Sanitize Cycle with Oxi
And here are the features for the extra-large capacity dryer, which includes steam-enhanced cycles:
Advanced Moisture Sensing
Extra-Large Capacity
Maytag® Commercial Technology
High-Torque Motor
Steam-Enhanced Cycles
Static Reduce Option
American Pride
IntelliDry® Sensor
Wrinkle Prevent Option with Steam
Rapid Dry Cycle
Wrinkle Control Cycle
Audio Level Option
Lint Screen
Direct Y-Connector Water Hook-Up
Airflow Monitor
Both of these appliances have extremely good reviews posted online. (Click the pics of the washer and dryer to see the reviews on each one.) Here's one of the reviews we found on the washer: "I bought this washer about 2 months ago. This is absolutely the best washer I have ever purchased. It is large enough to wash bedding. Clothes come out clean and fast." (Posted by Jessica in May 2017)

And here's one of the reviews posted about the dryer: "Got this dryer 2 weeks ago and love it. Dries quickly; love the feature that signals when a large quilt needs shifting for more efficient drying!" (Posted by Rosey in July 2017)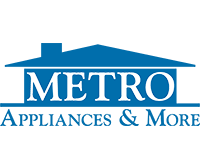 You can see these machines in person by visiting Metro Appliances & More in Lowell.  It's a little like walking through a real-life Pinterest where all your dream kitchens, laundry rooms and patios have come to life. The store's address is 801 Metro Place in Lowell.
HOW TO ENTER: If you'd love to give your laundry room a major upgrade by winning this set, click on the word "comments" (right under the headline of this post) and scroll down to the bottom of the comments posted by other moms. Then write a quick comment with a love note to the new washer and dryer set (or to Metro Appliances for this huge giveaway!)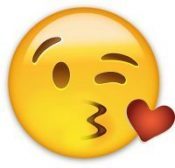 We'll go first: "Dear appliances, we'd like to take you out for a spin cycle and perhaps tumble head over heels in love. Say you'll be mine. Love, the Mamas."  
You can also email your answer to us at giveaways@nwaMotherlode.com.
INCREASE YOUR ODDS OF WINNING: Help us spread the word about this giveaway by emailing your friends and family about the giveaway. We'll give you an extra chance to win for every person you tell. Just be sure to put giveaways@nwaMotherlode.com on the CC line of your note so we can give you proper credit.
Our newsletter subscribers get access to the good stuff, including exclusive giveaways (like this one), information about local events, local mom interviews, recipes and more.
It's delivered straight to your inbox so you don't miss anything awesome. CLICK HERE to sign up. We won't fill your inbox with info, no worries. We only send out newsletters when there's something in it for you — and we know you'll be interested in hearing about it.
BE SOCIAL: You can also earn extra chances to win by commenting on our Facebook page, following us on Twitter or following us on Pinterest. If you do any of those, just mention it in your comment or email so we can give you proper credit.
We'll choose the winner at RANDOM during the week of February 17, 2020, so keep an eye on your inbox! Our thanks to Metro Appliances & More for such a generous, AWESOME giveaway for local mamas.