Dawn Stanford was the very blessed mama who won the washer/dryer from Metro Appliances & More. The beauties were delivered to her Fayetteville home recently and she shared some of the shots with us.
This "before" picture shows Dawn's two kiddos looking very sad on top of their old appliances: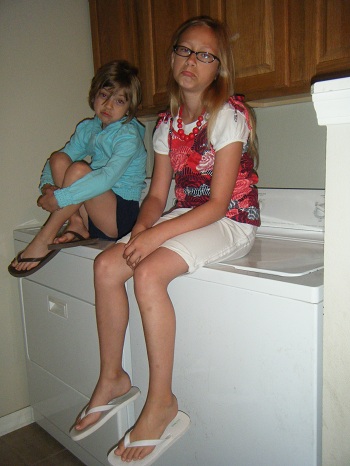 But wait! Someone from Metro Appliances has arrived!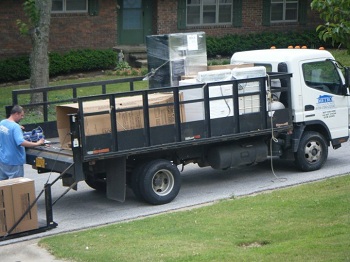 And they've got a new washer and dryer on the truck!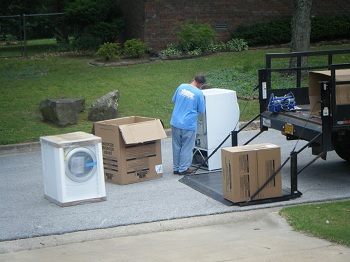 Yay! All our laundry troubles are over. And the Stanford girls washed and dried happily ever after!