NOTE FROM THE MAMAS: Congrats to Jenny Ellis of Fayetteville! She just won the Samsung washer and dryer, and she is PUMPED! She said it's the first time she has won any kind of giveaway prize. If you didn't win, please remember that we host awesome giveaways almost every week here on the website so please check our Giveaways category regularly. You'll get it next time!
Cue the singing angels! It's that time of year again. We're giving away a front-loading Samsung washer and dryer! And they are NIIIIIIIIIICE. This giveaway is courtesy of our friends at Metro Appliances & More.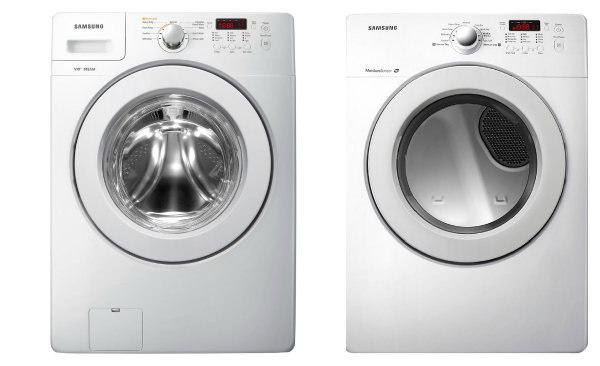 We all know that laundry is a BIG part of a mom's daily life. (Is it just me or does anyone else feel like she is constantly behind by at least two or more loads of laundry?)
This daily chore is a lot easier to face when you've got two brand new machines that come with all the bells and whistles. Suddenly your laundry room goes from chore dungeon to a sleek, clean, high-tech laundry command center.
SEE THEM IN PERSON: If you'd like to check these machines out in person, we'll be showing them off at our booth at the Northwest Arkansas Boutique Show on Friday and Saturday of this week (November 6th and 7th) at the NWA Convention Center in Springdale (next to the Holiday Inn.) Come by to say hello and see the washer and dryer because you can sign up again for the drawing while you're there and that will earn you an extra chance to win. (Plus, we'd love to visit with you in person!)
ABOUT THE APPLIANCES: Ladies, these machines are FANCY. They're made by Samsung and packed with all the technology you'd expect from that name. The 3.6 cubic foot washer has 9 preset wash cycles, and the added feature of a steam wash to help remove stubborn stains. (Raise your hands if your kids get stubborn stains. Yep, that's just about everybody.)
Get this: The washer not only washes the clothes, it also washes itself, removing dirt and bacteria without using chemicals. AND… it will remind you that it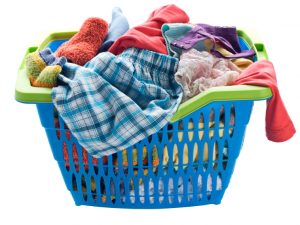 needs cleaning every time you've done 40 loads. All you have to do is turn the dial and push a button.
The 7.3 cubic foot Samsung dryer has 9 different preset drying cycles, including everything from delicates to heavy duty. It also has 4 different options for temperature settings as well as dryness levels. The door is reversible so you can adjust it to work best in your laundry room layout, and it has a see-through door (which comes in handy when a toddler wants to watch his favorite "blanky" tumble around in the dryer.)
ABOUT METRO: We've been partnering with Metro Appliances & More on cool giveaways like this one for more than six years now. They are simply THE BEST store we've ever worked with when it comes to customer service and product knowledge. And we have always really appreciated how their sales team is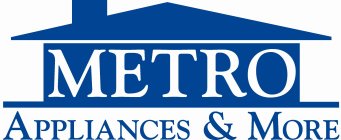 helpful and attentive when you have questions but also respectful of those times when you'd rather just browse alone and plan your dream kitchen or laundry room.
Whether you want a top-of-the-line appliance or a scratch and dent model at a deeper discount, the people at Metro will find what you want and you'll end up going back again because you'll be so impressed with the service, just like we were.
And guess what? Metro is building a new showroom soon that will be HUGE and feature even more kitchen showrooms, washer and dryer sets and lots more. They hope to open the doors on the new store sometime late next year. We'll keep you posted on the details.
HOW TO ENTER: In the spirit of the upcoming Thanksgiving holiday, toss your name in the online drawing by clicking on the words "post a comment" below and then tell us about a mom in your life who you're thankful for and why. (Is it your own mom? Or maybe a mom friend or a moms' group that keeps you sane on the tough days? Or maybe a woman who was "like a mother" to you when you needed one?)
We'd also love it if you'd be so kind as to give a shout-out to Metro Appliances because their generosity will make it possible for one local mom to get more than a thousand dollars worth of appliances at absolutely no cost. That's an amazing gift. That's one of the many reasons why moms ♥ Metro. (Keep in mind that we always pick giveaway winners at random using a random number generator.)
You can also email your answer to us at giveaways@nwaMotherlode.com.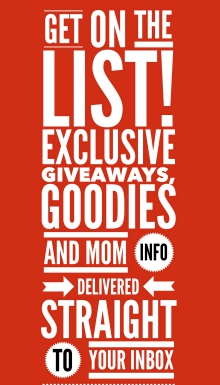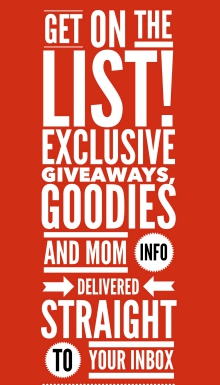 INCREASE YOUR ODDS OF WINNING: Help us spread the word about this giveaway by emailing your friends and family about the giveaway. We'll give you an extra chance to win for every person you tell. Just be sure to put giveaways@nwaMotherlode.com on the CC line of your note so we can give you proper credit.
You can also earn an extra chance to win by signing up to receive the free email newsletter we send once a week.
Our newsletter subscribers get access to the good stuff, including exclusive giveaways (like this one), information about local events, local mom interviews, recipes and more. It's delivered straight to your inbox so you don't miss anything awesome. CLICK HERE to sign up. We won't fill your inbox with info, no worries. We only send out newsletters when there's something in it for you — and we know you'll be interested in hearing about it.
BE SOCIAL: You can also earn extra chances to win by commenting on our Facebook page, following us on Twitter or following us on Pinterest. If you do any of those, just mention it in your comment or email so we can give you proper credit.
See you at this weekend's NWA Boutique Show! The winner will be announced by November 12th. Good luck in the drawing!