Note from the mamas: Congratulations to Meredith Hutchins! She won the four movie passes 🙂
By Jackie Helton, the Music Mama
Hey, mamas! Can you believe it's already June? I'm betting some of you will be attending a few weddings this month for friends or family (or maybe one for yourself!). So this playlist is full of great love songs about living happily ever after. (Send this list to any brides-to-be so they can load up

their iPods!) This is also a great list of music to listen to during the week of your wedding anniversary.
GIVEAWAY: What songs did you have played at your wedding? (Or, which ones would you like to have played at your future wedding?) Click on the big, orange comment button below and let us know about your favorite wedding music. When you leave a comment, you'll be entered in a drawing for 4 movie passes at any Malco movie theater. Winning movie passes would be a great way to kick off your summer, don't ya think?
Because You Loved Me, by Celine Dion
Con Te Partiro, by Andrea Bocelli
A Time For Us (Love Theme from "Romeo and Juliet"), by Johnny Mathis
Always, by Bon Jovi
And I Love You So, by Perry Como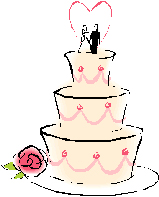 Evergreen, by Barbra Streisand
Longer, by Dan Fogelberg
The Wedding Song, by Kenny G.
Can't Help Falling In Love, by Elvis Presley
Forever, by Kenny Loggins
I Do, I Do, I Do, I Do, I Do, by  ABBA
In The Chapel In The Moonlight, by Dean Martin
Jesu, Joy of Man's Desiring, by Josh Groban
Love's Theme, by Barry White
Unchained Melody, by The Righteous Brothers
Sunrise, Sunset, by Eddie Fisher
We've Only Just Begun, by The Carpenters
Love Me Tender, by Elvis Presley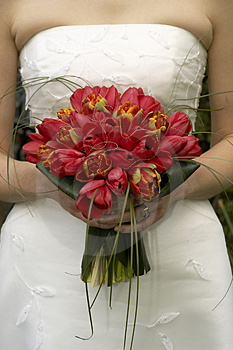 Wind Beneath My Wings, by Bette Midler
Cherish, by The Association
All You Need Is Love, by The Beatles
A Moment Like This, by Kelly Clarkson
Forever In Love, by Kenny G
I Do (Cherish You), by 98 Degrees
Everything I Do, I Do It For You, by Bryan Adams
I Don't Want To Miss A Thing, by Aerosmith
I'll Be There For You, by Bon Jovi
This I Swear, by Nick Lachey
When I Fall In Love, by Nat King Cole
Always and Forever, by Luther Vandross
You Are So Beautiful, by Joe Cocker
Have I Told You Lately?, by Van Morrison
There You'll Be, by Faith Hill
Tip from the Music Mama:  Did you ever get a song stuck in  your head, and couldn't get it out? (Maybe like the theme song from Barney or "Fruit Salad" by the Wiggles?  Sing "Happy Birthday" to yourself or out loud! It will replace the song you've had stuck in your head, and it will go away quickly, just like it always does. Try it!
Click below to throw your name in for the drawing for 4 Malco movie passes!