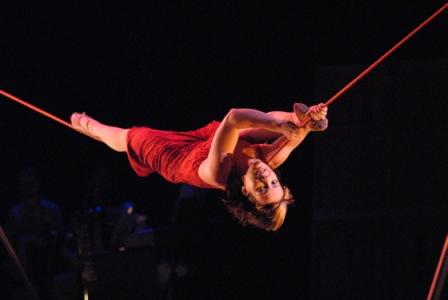 Okay, so it's not officially a "childhood" until you've been to the circus at least once. Having said that, we've got an awesome ticket giveaway for you this week that your kid (or kids) will LOVE. We've got FOUR tickets to the Sweet Can Circus at the Walton Arts Center on Thursday, July 30th at 7 p.m.! ($82 value!)
And you know how we mamas are fond of feeding our ticket winners… so we're including a $30 gift certificate for dinner at U.S. Pizza on Dickson Street, just a short walk away from the Walton Arts Center. U.S. Pizza has become another Dickson Street landmark and not long ago they converted their basement into a kid-friendly zone with plenty to keep the kids amused while they wait for pizza. If you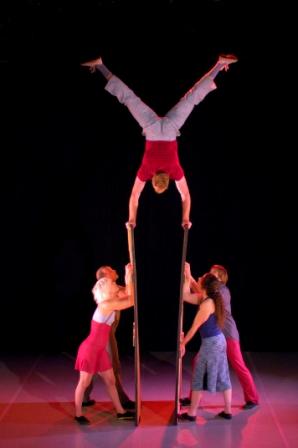 're not into pizza, they've got award-winning salads, too.
The Sweet Can Circus is a show that integrates circus, live music, dance and theater. Audiences get a chance to see circus arts performed up close in the small, black box Starr Theater which seats nearly 200 people.
You'll see trapeze stunts, aerial silks, slack rope, juggling and acrobatics. Performers walk on their hands, and mailboxes will levitate! This show is best for kids ages 7 and up. Show times are Thursday, July 30th at 7 p.m.; Friday, July 31st at 8 p.m.; and Saturday, August 1st at 2 p.m. and again at 8 p.m.
HOW TO ENTER: This particular show's theme is called "Habitat" and it explores environments from a new perspective. So we're joining in on the whole "habitat" theme and asking you to throw your name in the hat for the tickets and the pizza dinner by answering this question: "What's your favorite spot in your own personal habitat?" Comfy chair in the family room? Hammock under a backyard tree? Soaking in your bathtub? Click the word "comment" below and tell us about your favorite spot in the house or yard is.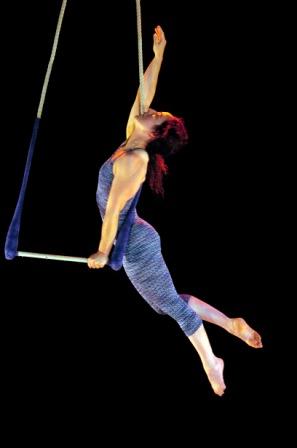 ANOTHER COOL OPTION: Sweet Can Circus is also offering an "Open Circus Studio" where kids 16 and under can attend an aerial rehearsal, ask questions and test their skills with circus apparatus including aerial silk, trapeze, rolla bollas and juggling equipment. (Again, this event is best for kids ages 7 and up, and an adult needs to attend with them. You can come for the whole 90 minutes or just drop in. Cost is $5 per kid and parents are free.)
We're looking forward to reading about the habitats of our fellow moms. Good luck in the drawing!
For more info on the Sweet Can Circus, click here or on any of the photos to go to the Walton Arts Center website, or call the box office at 479-443-5600.