By Jennifer McCool, serial volunteer and owner at Organize This Arkansas
Do you and your family love being out in nature? Biking, hiking, gardening, and anything else that gets you out of the house and into the great outdoors?  Then you probably should look at volunteer options that maximize your love of the environment such as The Nature Conservancy.
The Nature Conservancy has multiple programs here in Northwest Arkansas and across the world in 72 countries. Focused on preservation, they also have priority programs that are concentrated on ecosystems in different regions.  There are areas all over Arkansas where the Nature Conservancy has made a commitment to preserving the environment from the Rob and Melani Walton Nature Preserve, which is situated within the Beaver Lake Watershed that provides water to Northwest Arkansas, to Bear Hollow Cave in Bella Vista, to the Columbus Prairie in Southern Arkansas.
Here's how you can help:
Pledge to connect with nature. "Sign" this pledge to take action and bring nature into your life (and the lives of your kids).  Actions could be something as simple as taking a nature walk or creating your own outdoor activity.  This is a great time to talk to your kids about what nature means to them and how to help take care of the environment around them.
Volunteer at events. The Nature Conservancy website and Facebook page are great places to get information about upcoming clean-up projects. One project in January was focused on building sustainable mountain biking and hiking trails.  There may be some travel for certain projects since the Conservancy has places across Arkansas, but this is an adventure – take advantage of going to new places! Wondering about a clean-up project? Check out this video from the Conservancy website on the Electric Island clean up.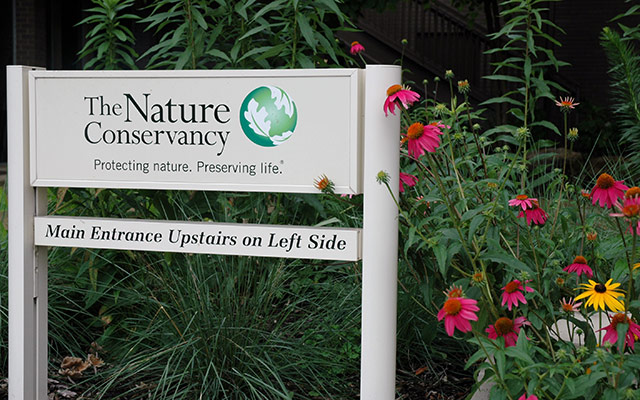 Explore. While this may not exactly be volunteering, going to the different natural places in Arkansas, and beyond, as a family will have a big impact on your kids. Take a hike or just take in the natural beauty that the Conservancy is trying to preserve.
Unless we take care of our beautiful world, it won't last. Pass your love of the environment from one generation to another and watch it blossom (pun intended).
Want to see more "Volunteering With Kids" posts by Jennifer? Click here to read about 4 great ways to help at the Fayetteville Animal Shelter, click here for ways to help at Big Brothers Big Sisters as a family and click here if you'd like to see volunteer opportunities at the Northwest Arkansas Food Bank.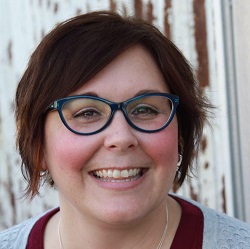 Jennifer's interest in helping non-profits comes from her extensive background in volunteering. She served as Assistant Treasurer, Treasurer, and Board Member during her membership in Fayetteville Metro Kiwanis from 2008 to 2011. With her husband, Jennifer participated as a Big Couple with Big Brothers Big Sisters for one year. The most important part of her volunteer efforts has been with Komen Ozark and Race for the Cure. For the past five years Jennifer has served as the Chairman of the Survivor Committee.
In addition, Jennifer has volunteered consistently for the Children's Safety Center, Open Avenues, Community Development Block Grant Program, and Single Parent Scholarship. Also a member of Womenade NWA and the Vice-President of the Board for Purr Catfe, Jennifer believes deeply in giving back to her community.