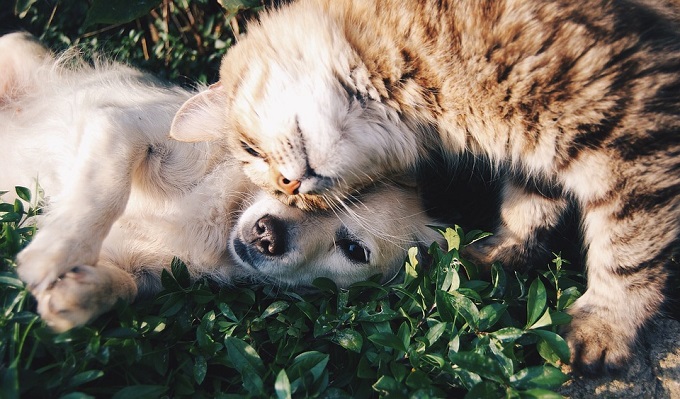 By Jennifer McCool, serial volunteer and owner at Organize This Arkansas
Kids and animals go together like peanut butter and jelly, like peas and carrots, like, well, kids and animals.  Engage your child's love of animals and support the community by volunteering at Fayetteville Animal Services!
Fayetteville Animal Services fulfills many needs in the Fayetteville community, such as enabling animal adoptions, returning lost pets to their owners, providing animal control services, and educating the public.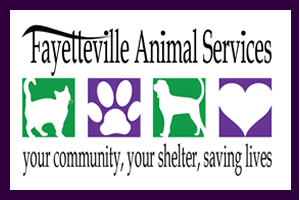 Their programs include Compassionate Hearts, which places adoptable animals with senior citizens and the disabled; Pets in Crisis, a 10-day temporary care service for pet owners going through a life crisis; and Ranger's Pantry, a pet food bank.
You and your children can help in many ways!
Party with a purpose
Time commitment: short term depending on the size of the event
Does your child have a birthday coming up? Ask him or her if it might be better to forgo presents and instead receive items that he/she can donate to Ranger's Pantry. Or if a birthday donation doesn't work, specifically have a pet food drive to spread awareness and encourage other people in the community to support this cause. More info at Ranger's Pantry.
Foster the love
Time commitment: 2 weeks to a month or more, depending on situation
Provide temporary care of animals in your home and help them by loving them, socializing them, and preparing them for a permanent home.  This is a great way to show your children how a loving, caring environment can help animals in the long term.  More information on becoming a foster here.
Walk with a shelter dog



Time commitment: short term or on a regular basis
Parents can sign up and be trained as a volunteer dog walker. Once you have received proper training, your child can accompany you while hanging out with the dog on a hike, attending an adoption event like the Fayetteville Farmer's Market, or just going for a walk at the park.
The animal gets outside and gets exercise, and your child gets to lavish love on a furry friend. More info at Hounds Around Town.
Purr-fect Your Reading
Time commitment: six, 1/2 hour sessions                 
Your child can participate in the Cat Tales: Kitty Literacy program. Through the Fayetteville Public Library, your child can sign up to read to shelter cats, helping him or her work on reading skills and helping the cats by giving them love and attention! If your child really enjoys it, he/she can sign up for the program more than once.  More info at Cat Tales.
Check out the Fayetteville Animal Services website or Facebook page for all of their volunteer opportunities and download a volunteer application. Children under 16 can't volunteer without a parent or guardian present, so keep that in mind when signing up to help their furry friends. CLICK HERE to see Jennifer's last post about how your family can help with Big Brothers Big Sisters.