By Jennifer McCool, local volunteer for area non-profits
Big Brothers Big Sisters (BBBS) is a very recognizable non-profit organization. Many people associate it with college-age people mentoring younger children, and while that may be true, BBBS also has so much opportunity – for your child and your community.
BBBS aims to take at-risk children, ages 6 to 14, and provide them with positive interactions. The children, "littles", often come from poor or single parent households or homes in which one parent is in jail or prison. In some of the households, the child is being raised by a grandparent. To increase their chances of becoming responsible, successful adults, BBBS establishes and supports caring and encouraging relationships between adults and these children.
Kids in the program have indicated in surveys that these relationships have improved their confidence as well as given them a more positive attitude about school and a better outlook about their future. Research on the BBBS website, bbbsnwa.org, shows that this mentoring program contributes to littles being less likely to use drugs and alcohol or skip school and more likely to go to college.
So, how can you and your kids help? Oh, the possibilities!
Host an event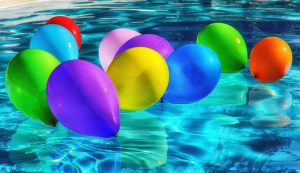 Time commitment: short term, depending on the size of the event
You can host a third-party fundraiser to donate to BBBS. Benefit events could be anything like crawfish boils, pool parties, or whatever you can imagine. Include your entire family in the planning of the event, from the type of event to the theme and definitely have them involved on event day. More info at Host a Fundraiser
Make a donation
Time commitment: one-time, short term
You can donate your gently-used household items including clothes, linens, shoes, books, and housewares to BBBS, and they will pick up your donation. Talk to your family about who and why they are donating items and help them go through items to donate. Make this a weekend project or annual occasion in your house. More info at Donation Center.
Go Bowling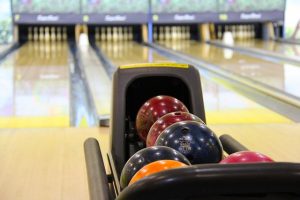 Time commitment: one-time, short term
Once a year, in the summer, BBBS hosts Bowl for Kid's Sake. While some teams are made up of corporate employees as a team-building exercise, you and your family could participate in the friend-to-friend fundraising. Each bowler is encouraged to raise $100, and then you celebrate by going bowling at Fast Lane Entertainment! More info at Bowl for Kid's Sake.
Be a "Big"
Time commitment: Longer term – Two hours, twice a month, for a year (at minimum)
You, as a family, can show a "little" a traditional family experience by being a "Big Family."  Together, you do fun activities, spend time together, and create memories that will affect everyone involved. Your child could benefit from the exposure to a child with difficulties in his or her life, and your little will gain understanding of a positive and caring family unit.  More info at Be a Big Family.
Can't decide? Go to the BBBS website and look through all the options together and make a decision as a family. This initial involvement will get better engagement from your children and make sure that everyone works together for a better experience.
Save
Do you know of or work for a company in Northwest Arkansas that is going "above and beyond" to help give back to our community? If so, click HERE to send us an email about it. We may feature that company in an upcoming post for "Above & Beyond in NWA."
Cox is the sponsor of "Above & Beyond in NWA," a series of articles highlighting a wide range of local companies doing great things for those in need in our communities. The company believes that the assistance it offers to local charities is vital to the success of the company and the enrichment of the communities it serves in Arkansas.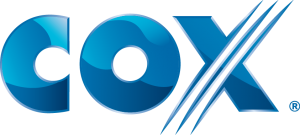 Save
Save
Save
Save
Save
Save
Save
Save
Save
Save
Save