By Jennifer McCool, serial volunteer and owner at Organize This Arkansas
Normally I share about one organization and detail the different ways you and your children can work together to support local non-profits in the community. When it comes to this time of year, though, the amount of help needed can be overwhelming and it may be hard to decide on where you can do the most good.
Below are a few of the many organizations in Northwest Arkansas that do great things for the community and information on how you and the kids can get involved:
Who they are: CASA, which stands for Court Appointed Special Advocate, is an organization that helps people in the community become advocates for children in the foster care system. They provide training and support as ordinary people do the extraordinary by standing up for the best interests of a child moving through the child welfare system.
What you can do: According to CASA, over 400 children in Northwest Arkansas are going to be in foster care over the holidays this year.  You and your family can give a foster child a Christmas by sponsoring a child. Foster parents fill out a wish list for the child, which can include clothing items and other items that the child needs or wants.  As the sponsor, you (with the help of your kids!) would take the wish list and purchase the items. Interested? Get more info here.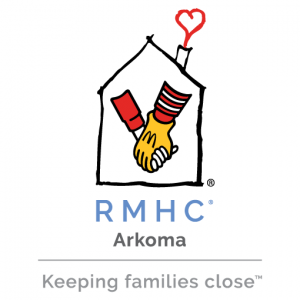 Ronald McDonald House Charities of Arkoma
Who they are: RMHC of Arkoma provides a place in the hospital, the Ronald McDonald Family Room or the Ronald McDonald House, where family of a child being treated can stay, rest, and relax and still be close to their child.
What you can do: You and your family can participate in the Share-A-Meal-Program by preparing a meal, either onsite or offsite, for visiting families.  You can also Host an Activity Hour. During this time of year, it could be a cookie making activity or possibly an ornament craft project.  It gives families that have been at the hospital for a while a chance to do something fun!
U.S. Marine Corps Reserve Toys for Tots Program
Who they are: Located mostly in communities where a Marine Corps Reserve Unit is located, they collect new, unwrapped toys to distribute as Christmas presents to children less fortunate. The Christmas gifts are hoped to be a beacon of hope to children during the most wondrous time of year.
What you (and your kids) can do: Go shopping! Your kids know what kids want and this is a great moment to explain that not every child lives in the same conditions and that these presents help spread love, cheer, and the tradition of gifts to open on Christmas. More information on local drop off locations here.

The Salvation Army Northwest Arkansas Area Command
Who they are: The Salvation Army offers a helping hand to boost up individuals wanting a better life. They provide many services to people in need such as meals, emergency housing, and advocacy programs and guidance.
What you (and your kids) can do: Ring that bell! Sign up to be a Red Kettle Ringer. Help raise money for Salvation Army programs and services by ringing the holiday bell outside local retail locations. You can also toss your extra change in the kettles while you're out and about this holiday season. It really adds up to a LOT of change!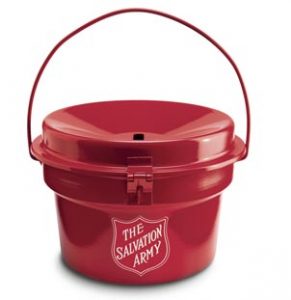 Want to see more "Volunteering With Kids" posts by Jennifer? Click here to read about 4 great ways to help at the Fayetteville Animal Shelter, click here for ways to help at Big Brothers Big Sisters as a family and click here if you'd like to see volunteer opportunities at the Northwest Arkansas Food Bank.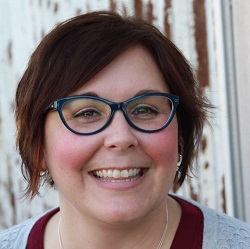 Jennifer's interest in helping non-profits comes from her extensive background in volunteering. She served as Assistant Treasurer, Treasurer, and Board Member during her membership in Fayetteville Metro Kiwanis from 2008 to 2011. With her husband, Jennifer participated as a Big Couple with Big Brothers Big Sisters for one year. The most important part of her volunteer efforts has been with Komen Ozark and Race for the Cure. For the past five years Jennifer has served as the Chairman of the Survivor Committee.
In addition, Jennifer has volunteered consistently for the Children's Safety Center, Open Avenues, Community Development Block Grant Program, and Single Parent Scholarship. Also a member of Womenade NWA and the Vice-President of the Board for Purr Catfe, Jennifer believes deeply in giving back to her community.