By Jennifer McCool, serial volunteer and owner at Organize This Arkansas
Normally, this blog details the different ways you and your children can work together to support one specific local non-profit in the community.
When it comes to the holidays, the amount of help needed can be overwhelming, and it may be hard to decide on where you can do the most good.  Below are a few of the many organizations in Northwest Arkansas that do great things for the community along with information on how you and the kids can get involved!
Who they are: The Little Free Pantry was modeled after the Little Free Library and began right here in Fayetteville, AR. Small, airtight structures are constructed in neighborhoods so that people who want to donate can leave non-perishable foods in the pantry and people who need food can take from the pantry.
What you can do: Most people around the holidays buy extra items or may not have attended a function, leaving them with boxes or cans of food to give.  One way to communicate with your children on this, is to take them to the pantry first to see it.  Then you can go to the store and have them help decide what should be bought to add to the pantry.  In addition, some pantries have a small "Little Free Toy Box" where you could add gently used items.  Again, your children can help decide which toys to donate, discussing whether the toys are "gently" used.
In addition to the original Little Free Pantry, there are others around town, including the one at Mercy Clinic Downtown Rogers and Mercy Clinic Pea Ridge,
As in the picture below (from the Mercy Clinic Downtown Rogers pantry), you can have your Elf on the Shelf stack up your canned goods, then the family can take the food and drop it off at a Little Free Pantry together!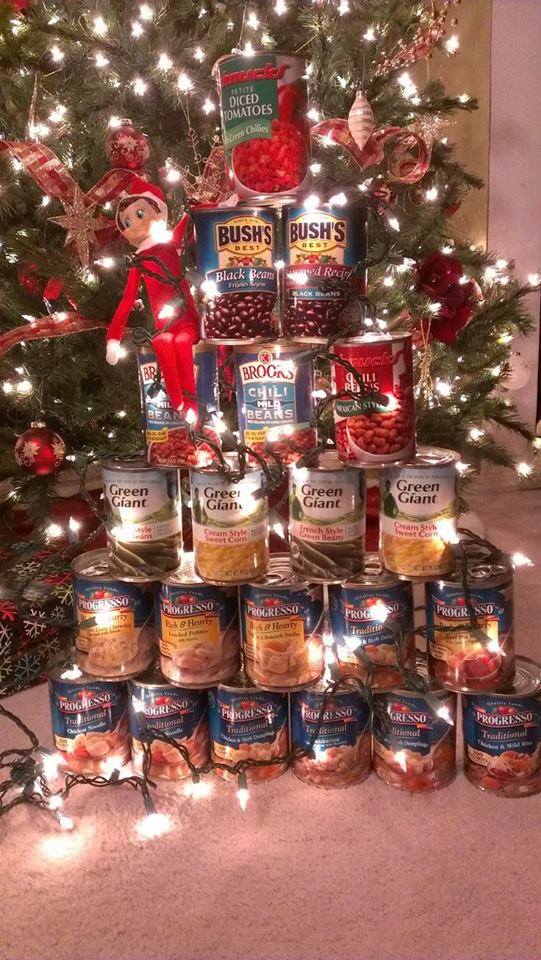 Who they are:  7 Hills is a day center for the homeless in Washington and Benton County. The day center offers many services such as showers, meals, storage lockers, and laundry.  Individuals can also get counseling, assistance with job searches, transportation, and health services.
What you can do: You and your family can participate by donating items from the needs list, such as blankets or coats. It's possible over the holiday that your family received gifts from Santa that you might want to donate rather than keep, or you might have older but still gently used clothing items that could be donated. Groups can also volunteer or donate by putting together hygiene kits, or you can adopt a dorm room at 7 Hills' supportive housing, the Walker Family Residential Community.
The Salvation Army Northwest Arkansas Area Command
Who they are: The Salvation Army offers a helping hand to boost up individuals wanting a better life. They provide many services to people in need such as meals, emergency housing, and advocacy programs and guidance.
What you (and your kids) can do: The Emergency Shelter on 15th Street in Fayetteville will accept cooked foods. Did you throw a big holiday party? Take the leftovers to the emergency shelter and share that food with others. Want to make a meal specifically to take to the shelter? You and your children can plan a menu, cook the food, and take it to the shelter. Call before you go to make sure someone is there and the food can be taken at that time. (479) 521-0857
Remember, these are just a few ways that you can help in the community. The only limit is your imagination and drive to help others!
Want to see more "Volunteering With Kids" posts by Jennifer? Click here to read about 4 great ways to help at the Fayetteville Animal Shelter, click here for ways to help at Big Brothers Big Sisters as a family and click here if you'd like to see volunteer opportunities at the Northwest Arkansas Food Bank.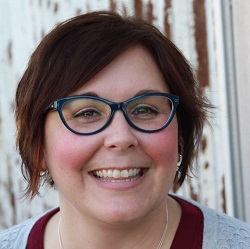 Jennifer's interest in helping non-profits comes from her extensive background in volunteering. She served as Assistant Treasurer, Treasurer, and Board Member during her membership in Fayetteville Metro Kiwanis from 2008 to 2011. With her husband, Jennifer participated as a Big Couple with Big Brothers Big Sisters for one year. The most important part of her volunteer efforts has been with Komen Ozark and Race for the Cure. For the past five years Jennifer has served as the Chairman of the Survivor Committee.
In addition, Jennifer has volunteered consistently for the Children's Safety Center, Open Avenues, Community Development Block Grant Program, and Single Parent Scholarship. Also a member of Womenade NWA and the Vice-President of the Board for Purr Catfe, Jennifer believes deeply in giving back to her community.