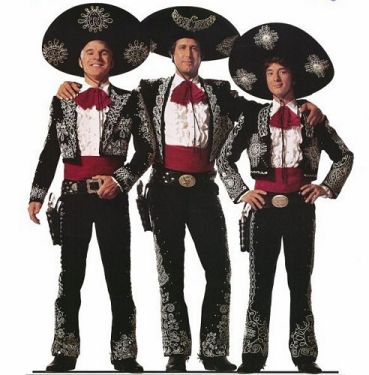 Note from the mamas: Congratulations to Hazel Boyd, mama of three! She wins the Martin Short tickets and dinner at Hog Haus. We know you'll have lots of laughs, Hazel!
This is a HUGE opportunity, mamas. The winner of this week's giveaway will not only get to eat dinner at Hog Haus Brewing Company on Dickson Street, she'll also waltz across the street afterward to pick up her two free tickets to see Martin Short live in concert at the Walton Arts Center!! He'll be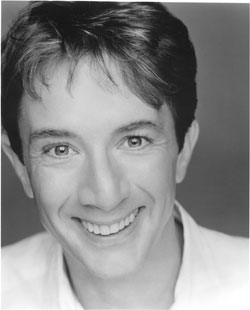 performing there at 7 p.m. on February 15th.  This would be a great one-day-late Valentine's outing or an awesome girls' night out with a good friend who loves to laugh. Tickets to this show sell for $68 each, so two tickets plus dinner would normally cost well over $150!
It's not everyday that you get to see one of the great comedy legends in action. Martin Short, who has won a Tony and an Emmy,  has a LONG list of funny characters that he's known for — the Three Amigos, Ed Grimley, Primetime Glick, and one of our personal favorites, "Franck" from the movie Father of the Bride. He'll revisit some of his most famous characters during his variety show which will definitely keep you laughing.
If you're a child of the 80's like we are, you may also remember Martin Short on Saturday Night Live. Loved him on that show, "I must say…". (Insert Ed Grimley's voice here.) We also really enjoyed his nervous but lovable character in the movie Innerspace with co-stars Dennis Quaid and Meg Ryan.
ABOUT THE FOOD: The Hog Haus Brewery Company has a special place in my heart. I met my husband in this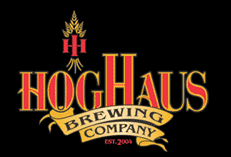 beautiful building during a blind date in 1997. Hog Haus has become a Dickson Street landmark and is one of the best places to eat when you're headed to a Walton Arts Center show since it's literally just steps away from the theater.
Hog Haus is locally owned and has one of those menus that's sure to please just about everybody. You can choose from steaks, chicken, pork, burgers and salads. The Sweet & Spicy Shrimp sounds tempting, as does the Basil Pasta, the New York Cheesecake or the Root Beer Float. We love having too many great choices when it comes to dinner on the town!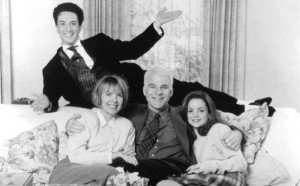 HOW TO ENTER: To throw your name in the hat for this drawing, click the orange comment button below and tell us which Martin Short character (or movie or skit or tv show) you like best.  We're voting for Franck in the Father of the Bride movies.
Or you can also enter by telling us your favorite thing to eat or drink at Hog Haus Brewing Company. (We vote Basil Pasta on this one!) Click here to see their menu. You can also enter the giveaway via email by sending your answer to giveaways@nwaMotherlode.com.
HOW TO INCREASE YOUR ODDS: As always, we give "extra credit" to moms who help us spread the word about the awesome giveaways. Send an e-mail about the giveaway to your friends, and we'll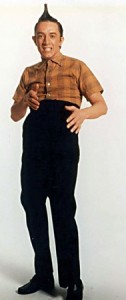 give you an extra chance to win for each friend you tell. Simple as that. Be sure to put giveaways@nwaMotherlode.com on the CC line of your note so we can give you proper credit.
Good luck in the giveaway! We'll pick a winner AT RANDOM at the end of the week!