UPDATE: Congratulations to Becky Lampson, winner of the Great Date Giveaway this week! Thanks for sharing concert memories. We loved reading them 🙂
In need of a good date night out with your sweetie? Or maybe a fun girls' night out where you'd get to swoon over a certain Mr. Chris Isaak in concert?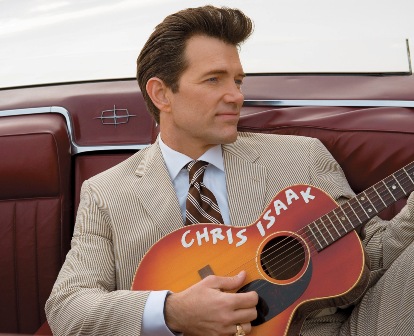 And what would a date night be without a visit to one of your favorite Italian restaurants, Bordinos on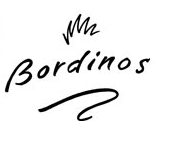 Dickson Street? The mom who wins this giveaway will be treated to a fabulous dinner at Bordinos and can then skip across the street to the Walton Arts Center to pick up her two free tickets to the Chris Isaak concert on Tuesday, October 12th at 7 p.m.
Chris Isaak is the crooner known for his retro voice and style and is also famous for songs including "Wicked Game," "Baby Did a Bad, Bad Thing," "Don't Make Me Dream About You," "Somebody's Crying," "Can't Do a Thing to Stop Me," "Go Walking Down There."
Chris Isaak has also appeared in movies including Married to the Mob, Silence of the Lambs, and That Thing You Do.
Tickets to the concert range in price from $48 to $88 per ticket, so this ticket giveaway combined with the $50 gift card from Bordinos makes this package a value of more than $150. Plus it gives you the perfect reason to go out on the town!
How to enter: To throw your name in the hat for the Great Date Giveaway, click the comment button below and tell us when was the last time you saw a musician in concert. Or what was your favorite concert of all time? (About 15 years ago, I saw Billy Joel and Elton John in concert in Little Rock, and it was awesome!) You can also e-mail your comments to us at giveaways@nwaMotherlode.com.
To increase your odds: Send a note about this giveaway to your friends, and we'll give you an extra chance to win for each person you tell. Just be sure to put giveaways@nwaMotherlode.com on the CC line of your note so we can give you proper credit.
Click here for more ticket information from the Walton Arts Center website or call 479-443-5600.