Okay, so the smoke from the fireworks has cleared and the Fourth of July weekend is officially over. Bummer, right? But here's the good news: We're giving one lucky mama a chance to go on a double-date to see the show Guys & Dolls at the Walton Arts Center followed by an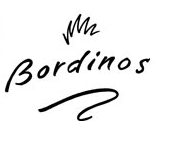 incredible dinner out at Bordinos Italian Restaurant on Dickson Street. Grab your favorite "guys and dolls" and treat them to a night on the town! (If the husbands flake out on you, this would also be an awesome girls night out!)
The show is THIS SATURDAY JULY 9th AT 2 P.M., which means we've got to move quickly on this one. We'll be picking a name at random out of the online hat Thursday night and emailing the winner to let her know. So throw your name in the hat quickly and then keep an eye on your inbox Thursday night to confirm that you can accept those four free tickets plus the $75 dollar gift card to use at Bordinos.

ABOUT THE SHOW: This sparkling new production of Guys and Dolls celebrates quite possibly the greatest music ever written for a musical by composer Frank Loesser. This romantic comedy is about a bunch of wise cracking gangsters — and the dolls who love them — living in New York City during the 1940s.
Many critics say Guys and Dolls is the perfect musical because of its vivid characters and incredible music. The New York Post said "If you have one musical to see, make it this–and make it quick!"
ABOUT THE FOOD: We ALWAYS hear rave reviews from the mama winners we send to Bordinos Italian Restaurant. The service is top-notch, and the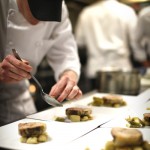 food is incredible. It's got such a wonderful "night out on the town" kind of vibe, but it's not stuffy, snooty or intimidating in the least. Reading the menu always makes our mouths water and DO NOT forget to save room for dessert. Trust us, you're gonna want dessert once you see it. Click HERE to see Bordinos yummy menu.
HOW TO ENTER: We always make it easy to sign up for giveaways. Just click on the orange comment button below and tell us what you think "guys" could learn from the dolls in their lives and/or what we "dolls" could learn from the guys. For example: Ever notice how guys can have an argument and then totally drop it and move on about two minutes later but sometimes we dolls stay uptight about it for six months or more? And maybe the guys in our lives could take a lesson from us and remember that the washing machine doesn't load itself! Post a comment below or you can sign up via email by sending your answer to giveaways@nwamotherlode.com.
HOW TO INCREASE YOUR ODDS: As always, we reward mamas who help us spread the word about cool giveaways here on nwaMotherlode.com. Just email your friends/family to let them know about the giveaway and be sure to put giveaways@nwaMotherlode.com on the CC line of your email so we can give you proper credit. We'll give you an extra chance to win for every friend you tell.
Good luck in the giveaway! And remember you can still buy tickets to this show by calling the Walton Arts Center box office at 479-443-5600 and asking about ticket availability.