And the grand prize snapshot winner is….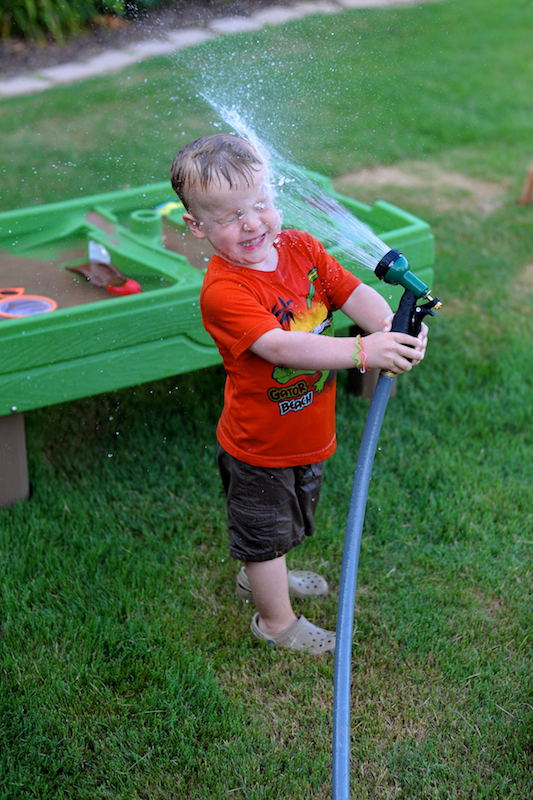 Congrats to mama Allison Clark for submitting this awesome shot of her son cooling off during one of our many HOT summer days. The judges agreed that this shot summed up last summer pretty well and it's a classic "all boy" moment. Allison will get a free photo shoot with photographer Melinda Worthington of MJW Photography plus a huge 16×20 wall portrait of her favorite shot from that session.
After we contacted Allison with the great news, she immediately called Mindy to set up a session. Then she wrote back to us:
Just wanted to send you guys another thank you for including my picture. I spoke with Mindy and we're all set for some family pictures this Spring. Yay!! I'm due with our second in the next few weeks and am SO excited about getting some family shots when the flowers start to bloom. A huge thank you to NWA Motherlode for putting this contest together. You guys are fantastic. I'm so psyched to be the winner! 🙂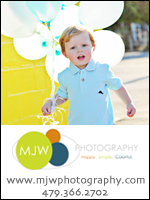 Note: If you want to have your family's portraits done in time for holiday cards or fall photos, be sure to call Mindy ASAP because her calendar is booking up very quickly. You can reach her by clicking HERE to visit her website or by calling 479-366-2702.
We'll announce a new snapshot contest in the coming months, so be on the lookout for that. In the meantime, keep sending those snapshots because we love using them on the site and showing them off in our photo gallery. Thanks to ALL the mamas who sent us pictures of your beautiful kids. We're honored to see those special moments captured in photos.
If you missed seeing any of our previously published Picture Mama posts, just click HERE to see the list or you can always find them by clicking the "Expert Advice" tab on the left.