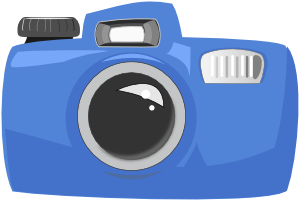 If you sent a few snapshots to us in April, this post is for you! Today we're revealing the April snapshots that were voted as favorites by the panel of judges. If one of the following four photos is yours, then you're one step closer to the BIG prize which we'll announce at the end of the month.
The grand prize is a free photo session with photographer Melinda Worthington of MJW Photography, who sponsors the Snapshot Photo Gallery located here on nwaMotherlode.com. (Click here to see how amazing Mindy's work is.) You'll also get one huge wall print (16×20) of your favorite shot from your session with Mindy. If you're doing the math, that's a package that is worth hundreds of dollars.
Go fly a kite! We love the look on this little girl's face. She's so happy to have that kite up in the air, and her mama was smart to have her camera ready to capture this expression as the kite took off.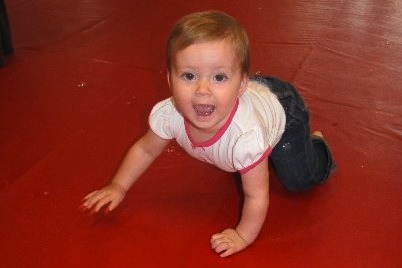 On the move: We've said it before and we'll say it again — Mobility changes everything! This little sweetie was crawling across the big red mat at the Little Gym recently during her first birthday party. Her mother may never get to sit down again.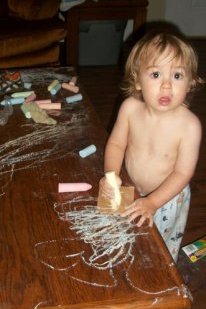 "You are SO busted." That's the line that this little guy's mom wrote in the e-mail she sent to us along with this photo. If we could write a little thought bubble above his head, it would go something like this: "What? You mean sidewalk chalk is for sidewalks and not coffee tables? Uh-oh."
And last but certainly not least, we present a photo that we'll call "Howdy Partner." The photo below of this little rodeo champ is a great example of how you can play around with different "finishes" when you're editing your photos online. The sepia tone on this photograph makes it so timeless and fits the mood perfectly. That's some fine camera shootin', mama.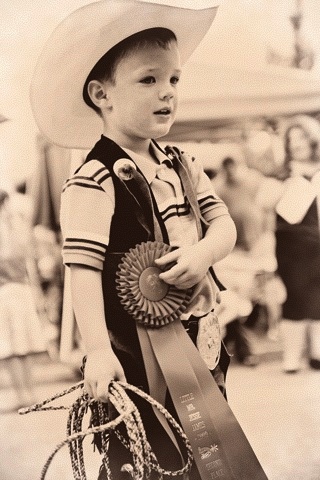 Congratulations to all the finalists. If you win the grand prize, we'll send you an e-mail with the good news and we'll post the winning photo late this month. Keep watching the Picture Mama category for updates. If you missed seeing the photos for finalists in January, February and March, click the links below to see those posts.
February finalists: Click here
Click HERE to visit the MJW Photography website and check out some of Mindy's best work. She is known for her ability to capture busy kids in motion, which makes things a lot less stressful for the mama! To schedule an appointment with her, call 479-366-2702.