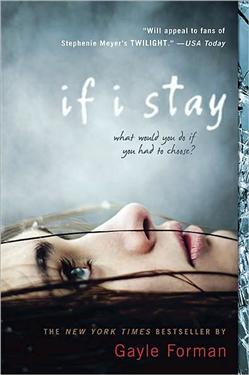 For me, the best kind of novel is the one that very nearly consumes you — the kind you just have to keep reading because you're dying to know what happens next. These two books by Gayle Forman did that for me.
I was intrigued by how differently the first book, If I Stay, was told. The main character, Mia, takes you on the journey of what happened to her in those moments and days after she was in a horrific car accident — one that killed her parents instantly. Mia seems to be between two worlds — the world we know and the hereafter — and she has to decide whether or not she wants to stay. Does she have something left to live for?
She tells the story not only with minute-by-minute updates on what's going on in the hospital and waiting room, she also tells it through frequent flashbacks to memories of happier days. The pace and the "will she or won't she" aspect of the book propel you toward the end so you can find out, once and for all, if she decides to stay and what it might take to convince her.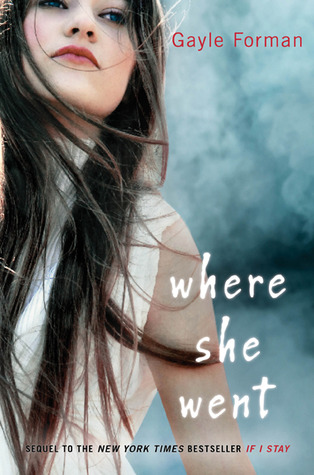 The follow-up to this book, called Where She Went, is equally compelling and is probably my favorite of these two books. I'm always left wanting more after a book ends, so this follow-up book was exactly what I needed. In this novel, we find out what happened to Mia after that big decision she made in the hospital following the car wreck and multiple surgeries.
We also find out what happened to her boyfriend, Adam, who is such an instrumental part of Mia's life. His future and hers seem intertwined from the very outset of the first book, so this second book gives us a satisfying conclusion to how their stories play out.
Obviously, because the story includes death, loss, surgeries, grief, anger, etc., the subject matter here is not all unicorns and fuzzy puppies. But it is gripping and will keep you turning those pages toward an ending you'll love. Enjoy!
*Click on the book covers above to read more about the books on Amazon. (There is a Kindle edition for these.) You can also read more reviews by other readers by clicking here.