Left: Volcano Lotion by Capri Blue
Capri Blue became well-known for their scented candle called "Volcano." Now you can get that amazing scent in an extra emollient hand cream. Perfect gift as we head into winter! Teachers have to wash their hands often, so they'll love having this pretty tube of hand cream in their desk drawer. Cost is $22
Right: Mud Pie Initial Texting Gloves
Your kid's teacher will love these gloves. They're comfy, and the initial by the wrist gives them a personal, elegant touch. And these gloves won't slow the teacher down when she's sending texts because they're designed to be technology-friendly. If you want to add some "wow" to the gift, pair the gloves with a cute plaid scarf! Gloves cost $20
Where to shop: Just in case you missed the news last summer, Kate Austin has moved to a gorgeous shop in Bentonville. You'll find it at 3046 SE J Street, not far down from the Zaxby's and Smoothie King. For more details on these gifts, call the shop at 479-268-3033 or visit the Kate Austin website by clicking here.
See more: You can keep up with the latest arrivals and style trends by following Kate Austin on Instagram, Facebook, Pinterest and Twitter.

---
Left: Arkansas Sea Salt & Caramel Bar
Kyya has a new hand-crafted chocolate bar – the Arkansas Sea Salt & Caramel bar – that's sure to make anyone happy, including the hard-working teachers on your holiday list. The packaging on these new bars have the state of Arkansas on the outside and trivia/facts about Arkansas on the inside. So fun! Here's some trivia about Kyya: Through adventures to cacao farms around the globe, Kyya crafts distinctive chocolate for their customers. They make small batches of chocolate with hand-picked single origin beans to highlight the unique flavor profiles. Other flavors include Uganda Single Origin Milk Chocolate, Coffee Infused Milk Chocolate Bar, Ecuador Dark Chocolate, Dark Chocolate Infused with Coconut and lots more! Cost for the Arkansas Sea Salt & Caramel bars is $6.

Right: Artisan Chocolate Spreads
Choose from almond, cashew or pecan. These new Kyya spreads, created with the company's Costa Rican chocolate, are getting a great response from customers. Kyya is also developing a handy single-serving size. These spreads are soy, dairy and gluten free and vegan. But mostly? They just taste delicious. Tie a few of these up with a bow and go find a great teacher to give them to! Cost is $10.
Where to shop: Visit the Kyya website; Find them on Facebook; Tweet them on Twitter; See pics on Pinterest; Follow them on Instagram; Watch this new video about them on YouTube; Click here to see the full list of Northwest Arkansas retailers where Kyya Chocolate is sold.
How to contact: Using Google, you can find Kyya at 337 North Elm Street, Springdale, Arkansas 72762. For locals, the chocolate shop is in Elm Springs on Highway 112, about 2 miles North of Hwy 412. The shop is open Monday-Friday from 10 a.m. – 5 p.m. and Saturdays from 11 a.m. – 3 p.m. You can also call 1-844-281-4470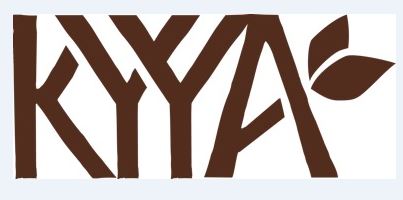 Save
Save
Save
Save
Save
Save
Save
Save