Editors' note: Congrats to Kumon Math & Reading Centers, one of our website sponsors who recently earned a Mom-Approved Award in the "Best Tutoring Service" category. Get info on all that Kumon has to offer in today's featured profile.

Voted as a 2017 Mom-Approved Award Winner in the
"Best Tutoring Service" category
Winner: Kumon Math & Reading Centers (in Fayetteville, Lowell, and Bentonville)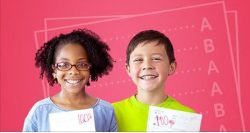 Services offered:
Reading program builds reading skills and helps instill a lifelong love of reading.
Math program covers everything from basic addition and subtraction all the way through trigonometry, calculus and more.
Age range: For kids starting at age 3 through high school
The story and concept behind Kumon: In 1954, a dad named Toru Kumon (who was also a math teacher) wanted his son to love learning and be ready for high school and college entrance exams. He began giving his son short, daily assignments that helped him master a new concept before moving on to the next step. The method was so successful that his son was doing calculus by 6th grade. Other parents took notice of the boy's academic success and wanted their own children to try the step-by-step Kumon method, which has now helped millions of students in more than 50 countries.
Savings opportunity: Kumon Math & Reading Centers are currently offering the opportunity to enroll and save up to $50 on registration. Click here for the details.
Northwest Arkansas locations & how to reach them:
112 S. Dixieland Rd.
Lowell, AR 72745
(479) 770-0055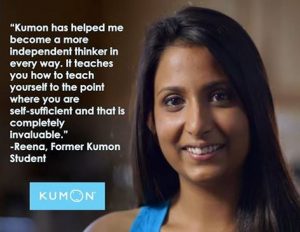 1806 N. Crossover Rd.
Fayetteville, AR 72701
(479) 595-8765
231 N. Walton Blvd.
Bentonville, AR 72712
(479) 273-5866
Testimonials from local moms:
"Kumon will definitely build confidence and stretch your kids knowledge beyond average thinking." — Alicea Brown
"This is the BEST center in NWA. I greatly recommend this center for kids. Great place to learn and excel in academic skills. Our kids have been attending Kumon for last several years and glad to say that Kumon of Bentonville has helped them advance their learning, advance their grade skills and helped a lot with schools as they stay ahead on advanced topics with help of Kumon. Bentonville Kumon helps them learn advance math topics, higher reading level, improve vocabulary skills and comprehension, etc." — Shishir Taori
"If you are in the Bentonville area, there's no better place to get your kids to practice their math and reading skills." — V. Shakar Srinivasan
 Congrats to the staff of Kumon Math & Reading Centers in Fayetteville, Lowell and Bentonville!
Click here to visit the Kumon website.