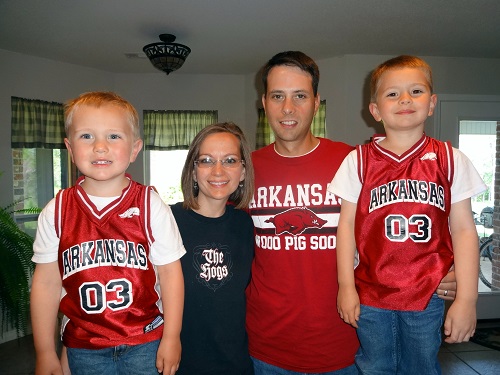 We all have those days when the idea of making dinner (again?) just makes us tired. Or we've been running around all day and the family gets home late and everybody is hungry right now. What's a mama to do? When that happens, Sandra Cullers, a Fayetteville mother of two young boys, likes to whip up two easy favorites.
Sloppy Joes
Sandra says: This recipe is great when you realize it is almost dinner time and you have nothing but ground beef, a few pantry items and condiments. You can spice it up with some jalapenos and extra onions or make it more kid friendly with shredded cheese or cheese slices.
Ingredients: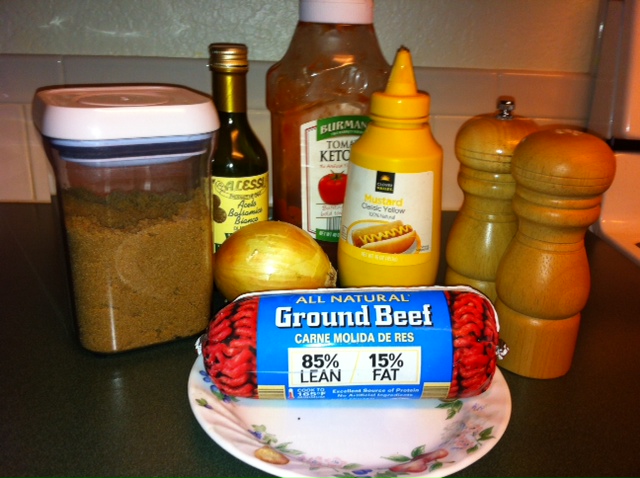 1 lb Ground Beef
1 cup Onion, Chopped
1/2 to 1 cup Ketchup
1 Tbsp Vinegar
1 to 2 Tbsp Mustard
1 to 2 Tbsp Brown Sugar
Salt
Pepper
Directions: In a medium skillet, brown the onion and ground beef until the ground beef is no longer pink. Drain. Add meat back to skillet along with Ketchup, Vinegar, Mustard, Brown Sugar, Salt and Pepper. Until warmed throughout. If mixture is too tangy add more ketchup and sugar. If mixture needs more tanginess, add more mustard. Play around with the ingredients until the right taste is achieved. Serve on hamburger buns or Texas Toast.
Chicken and Dumplings

Sandra says, "This recipe uses ingredients I usually have on hand and the dish comes together in less than 30 minutes."
Ingredients: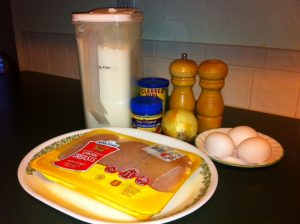 2 Chicken Breasts, cubed
1 Onion, chopped
3 Chicken Bouillon cubes
3 cups Flour
1/4 cup Cornstarch
3 Eggs
Salt
Pepper
Directions: Season chicken with salt and pepper. Sauté onions with chicken in a medium skillet until the chicken is no longer pink inside and juices run clear.
Cover and keep warm. Meanwhile, in a large bowl mix flour, 1 tsp salt, 1/8 tsp pepper, eggs and 1 cup of water to form dough. Boil 4 to 5 cups of water with 3 bouillon cubes in a large saucepan. Form dumplings by dropping about 1 Tbsp of dough into the boiling broth. Boil the dumplings until they float.
With a slotted spoon, remove the dumplings and place them in the skillet with the chicken. When all dumplings are finished, mix cornstarch with water until milky. Pour cornstarch into broth, a little at a time, until the broth forms a thick gravy. Pour gravy over chicken and dumplings.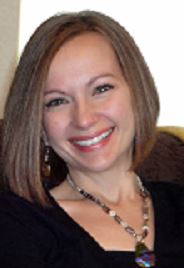 About Sandra: Sandra Cullers is a stay-at-home mom and loves to cook for her husband and growing boys. Her family recently moved back to Arkansas from Wyoming to live near their family. These two recipes were passed on to Sandra from her mother-in-law, Linda, who knows about cooking for hungry guys because she raised two sons herself (and a daughter!). Sandra says everything her MIL makes tastes absolutely amazing.