5 A wise man will hear and increase learning, And a man of understanding will attain wise counsel,
6 To understand a proverb and an enigma, The words of the wise and their riddles. ~ Proverbs 1:5,6  NKJV
By Bro. John L. Cash
Just like I promised, I'm back this week with the solution to last week's riddle.  In case you've forgotten, here is the puzzle:
  "The poor man has it.

   The rich man needs it.

   It is too difficult for God.

   If you eat it, you will die."

    What is it?
Well, here's the answer:  "NOTHING"
Now just think about it. The poor man has nothing. The rich man needs nothing.  If you eat nothing, you will die. And, most of all, nothing is to difficult for God.
Did you know that the Bible teaches that nothing is too difficult for God? Mark 10:27 tells us, "But Jesus looked at them and said, "With men it is impossible, but not with God; for with God all things are possible."
That is a wonderful promise to know. No matter how difficult or hopeless our situation may look to us, it never looks that way to God. Nothing is too difficult for Him.
However, that promise is also a very easy promise to forget. Several years ago, I was going through some problems in our family. (Contrary to popular belief, country preachers and their families are not immune to trials or troubles. In fact, they have all the same problems that you have, plus a few more that are unique to life in the ministry!) Some good friends who knew me well "read between the lines" in this blog, and reached out to counsel and comfort me. I got an email that went something like this:
Don't be sad, Brother John. And don't worry. Jesus said that the missing coin gets found, the prodigal son comes home, and the good shepherd brings the wandering lamb back to the fold. Put your faith in Him!
Friends, that's the best advice of all, and it is absolutely true. The older I get, the more I see that we spend our whole lives learning the same lesson over and over:  Jesus Christ can be trusted to help in any difficulty that we have, if we only put our faith in Him. Nothing is to hard for Him, so put your faith in Him today. And keep reminding me to do that, too.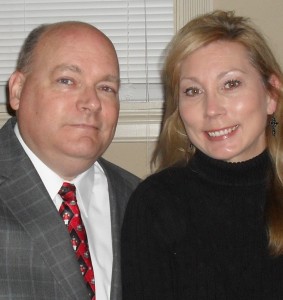 Dr. John L. Cash is the "Country Preacher Dad." He was raised in Stuttgart, Arkansas, and has spent the last 27 years being a country preacher in the piney woods five miles south of the little town of Hickory, Mississippi. (On week days has a desk-job at a public school and teaches Latin on closed-circuit-television.)  He and his lovely wife, Susan, live in the parsonage next door to the Antioch Christian Church (where it is "Second Sunday Potluck-Dinner Day" today.)  The Cashes have two sons, Spencer (age 22), and Seth (age 18), who live in the parsonage, too, except when they are away at college.  He would love to hear from you in an email sent to countrypreacherdad@gaggle.net.