By Shannon Magsam, nwaMotherlode
I had so much fun recently hosting a "nautical" baby shower for my neighbor, Jenn.
Jenn and Brian are decorating the baby's room in a sea-worthy theme, so it was only fitting.
I thought you might enjoy seeing a few pics in case you want to throw a party this summer with the ocean as your inspiration. It would make a fun birthday party as well, with a few modifications.
First, we start with our beautiful mama-to-be, Jenn, and the adorable wooden sign I bought from Riffraff for the baby's room (it was on the food table surrounded by sea shells):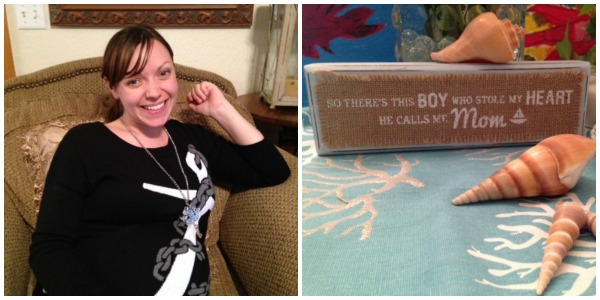 The biggest hit on the food table was the fruited chicken salad in croissants. These weren't just any croissants, though. These were special "crabby" croissants: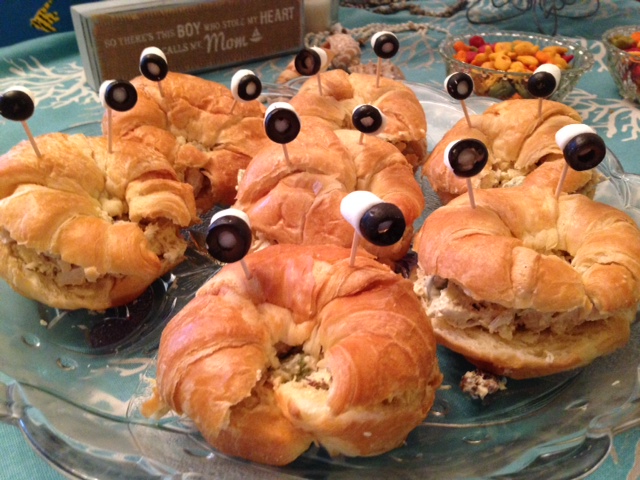 Cute, huh?
Click here to see the fruited chicken salad recipe. I cut down on the raisins, added pear, and left out the onions and celery.

How-to: To make the crab's eyes, I just used mini marshmallows and sliced black olives. The juice from the olives was sufficient to make them stick to the sugary marshmallows, so I didn't have to use anything to "glue" them together. I then just inserted a toothpick for the final touch.
Following the nautical theme, I was also PINspired to add an octopus to the spinach dip. Like him?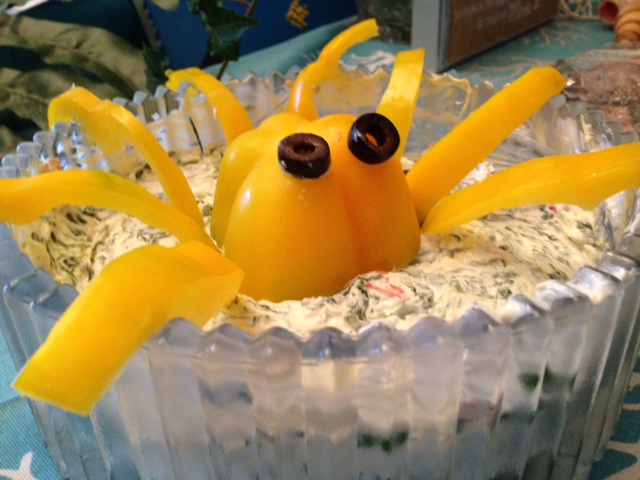 Click here to read more about how to make your own bell pepper octopus.
I also served some delicious treats that our other awesome neighbors brought (thanks Sandra, Christie and Carolyn!) plus multi-colored goldfish crackers, blue cupcakes covered with cream cheese icing and "sand" sprinkles and brownies (not nautical-related. Moms and mamas-to-be just need chocolate).
My Aunt Joyce's special occasion punch was served to wash it all down. This punch has been served as all the baby showers, wedding showers and birthday parties in our family forever. Click here to see the fruit punch recipe.
Hope you enjoyed seeing a few shots from the shower. Good luck hosting your own By the Sea Party!