Guest post by Beth Gallini
If you read the first post in the Hogeye Marathon series, your interest may have been piqued and you may be tempted to start running and to register for one of the Hogeye Marathon races.
But you're likely wondering how you will find the time to run when you have two kids, work full-time, and have the kids' activities to juggle. Or maybe you're home with the kids, but you're home with the kids, so when will you find time to run?
Anytime you make a new commitment, it can be challenging to find the time for it in an already over-committed and busy calendar.  But the saying is true: if it is important to you, you will find the time.
Here are some ideas to help you busy mamas find the time to run: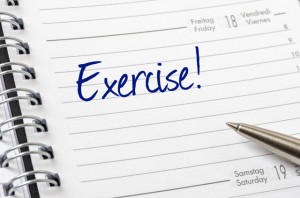 Schedule it: Adding your training to your calendar will help you find the time for it, it will block the time off so you don't commit to something else, it will create structure and consistency, and you will be more likely to follow-through with it.
Ask for support: Share your new interest in running with your family and ask for their help.   Maybe your spouse can help with the kids so you can enjoy a run.
Get out there early: You are less likely to skip your run when other things come up during the day if you do it first thing in the morning.  Plus you get to enjoy the post-run feeling throughout the day and you start your day on a healthy and positive note.
Join a gym: Many gyms provide childcare and they all have treadmills, so that allows you to work out while your kids are being cared for.  Some gyms are located near running trails where you can run outside while your kids are being watched.
Invest in a jogging stroller: If you have a jogging stroller, you can load the kid(s) up and take them with you!  It will give you a total body workout and make you an even stronger runner.  It is also a great way to share your love of running with your children and involve them in a way that is fun for them.  Jogging strollers can be expensive, but you can find a used one at a consignment shop or online.
Find another parent to swap kids with: If you have a friend or neighbor who is in the same situation as you, set up a system where you watch the kids while she runs and then she watches the kids while you run.
Aside from finding the time to run, another common hurdle is staying motivated. It can be hard to pull yourself out of a warm bed to run or you may just not feel like running on some days.  Don't worry, everyone has those feelings!
Here are some ways to help you stay motivated:
Make goals: Whether they're big or small, having goals gives you something to work toward.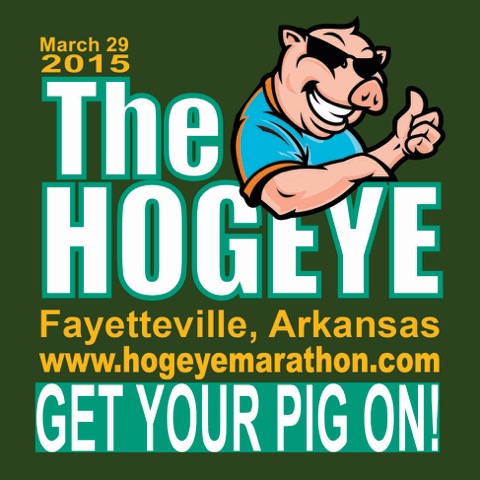 Sign up for a race: By registering for a race, you have a 'deadline' for when you need to be ready to go.
Record your runs: You can record your training in a journal or online, but being able to review the progress you've made will help you to see your hard work paying off and you'll want to maintain that.
Get dressed: It may sound silly, but sometimes just getting dressed and putting your running clothes on will help you get out the door.
Find a friend/group to run with: Running with others can be fun, but it can also keep you accountable.  If you know others are waiting for you, you won't want to let them down.
If you're looking for a run to get motivated for, the Hogeye Marathon is on March 29th and offers a marathon, half marathon, 4-person relay, 5K, and corporate challenge.  Don't forget that registration increases on January 1st.  Encourage your friends and family who aren't running to volunteer – there's something for everyone!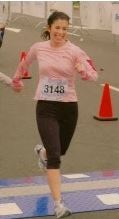 About Beth: Beth is mom, runner, running coach, and the blogger behind RUNNING around my kitchen.  She and her husband adopted two boys who are a month apart and just celebrated their first birthday. Beth serves on the board for the Hogeye Marathon and is interested in helping other moms with their training and answering any questions you have.   Be social, connect with other Hogeye runners, and let them hear from you by following them on Facebook, Twitter, and Instagram!  #hogeyemarathon