By Beth Gallini, mama of 2 and marathon runner

Every runner has times when they don't feel like going for a run.
We all have times when we don't know how to fit it into a busy day, we feel tired, we would prefer to sleep in, we think it's too cold or hot outside, or we simply don't feel like it.  In general, I'm a big believer in the idea that you'll never regret a run and if you just put your shoes on and get out the door, you will come home in a better mood and be glad you went.
However, I'm also a big believer in listening to your body and that there are times when your body needs the extra rest and it could be best to skip a run, swap things around in your training plan, or give yourself an extra rest day.
Here are three reason to think about skipping a run: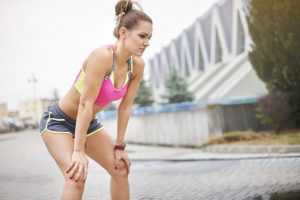 You might be injured. If you received a diagnosis of an injury and have doctor's orders not to run, it's pretty clear that you should not run.  But what about those times when you feel a twinge of pain or something hurts during a run?
We all have little niggles we run through, but it is a good idea to take one or two days off if you feel pain or something hurts during a run to see if the pain goes away.  Continuing to run through pain (especially if it is altering your gait) can make a minor injury worse and could end up costing you more time off in the long run.
You're sick. The standby rule for runners to determine whether or not to run when they are sick is the "neck rule."  It probably won't hurt to run if your symptoms are minor and above the neck.
An easy run might make you feel a little better!  However, if your symptoms are below the neck, you should take some extra rest and focus on getting better.  Running when you have a cold with symptoms below the neck could make it harder for your body to fight the cold and you could end up being sick for longer.
You're tired. This is a judgment call each running needs to make for themselves and there are times to go for the run and times to skip the run.  It goes back to my belief that you'll never regret a run.  While that is usually true in my mind and a run will usually wake you up, sometimes your body might just need the extra rest.
This could be especially true if you are in the middle of a training plan and have had higher mileage or intensity recently, the fatigue could be a sign of over-training.  Other times we might need to skip a run and sleep in or spend extra time with friends or family to feel better.
If you still can't decide, you can always start a run and re-evaluate after one mile or think about your goals.  If you are training for a race, remember the goal is to make it to the start line healthy and running when you ought to rest could put your training in jeopardy later on.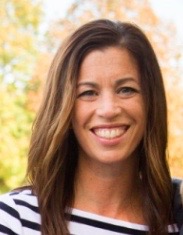 About Beth: Beth is a mom, runner, RRCA certified running coach, and the blogger behind RUNNING around my kitchen.  She and her husband spend their free time chasing their two 2-year-old boys. Beth serves on the board for the *Hogeye Marathon and loves helping other moms with their training and answering any questions.  Be social, connect with other Hogeye runners, and let them hear from you by following them on Facebook, Twitter, and Instagram!  #hogeyemarathon
*The Hogeye Marathon is a non-profit organization that gives back to Northwest Arkansas. It's celebrating its 40th anniversary on April 10th and offers something for everyone with a marathon, half marathon, 5K, 4 person relay, corporate challenge, and volunteer opportunities.