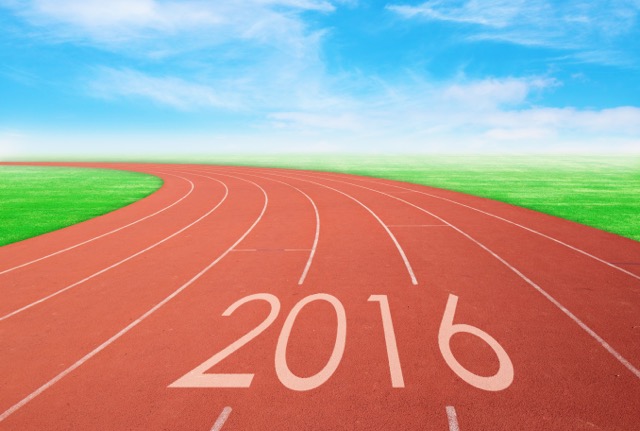 By Beth Gallini, Northwest Arkansas mama of two and marathon runner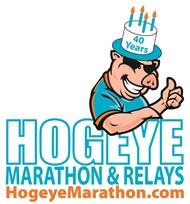 Welcome back, running mamas!  As we gear up for the Hogeye Marathon again this year, I am excited to be back here writing about one of my favorite topics – running!
As always, I'd love to hear from you if you have any questions or if there are any topics you would like me to write about.
 Last year's posts covered everything from a beginner guide, running in the cold, running on the treadmill, to how to add speed work, and more.
It is the beginning of a new year and that means many runners with spring races are preparing to start a new training cycle.  Planning an annual race calendar before you start training will help you be more focused on your goals at different points in the year and offer you a big picture of your training.
Here are 5 steps to planning your annual race calendar:
Start with your biggest goal – First determine what your biggest goal is and find a race where you can target this goal.  This will be your 'A' race.  It may be to run your first 5K or first marathon, PR at a specific distance, or qualify for Boston.  Regardless of what it is, this will be your main focus and everything else will be built around that.
Think about the phases of your training – Many runners have one or two racing seasons – a spring and/or fall season.  It is important to incorporate different phases to your training.  This includes rest and recovery, base building, strength, speed, sharpening, and peak.  These phases help runners prevent injury and burn-out.
Look outside of your "running box" – Take other things into consideration.  What personal goals do you have outside of running – are you in school, starting a new job, or having a baby?  What will your time commitment look like at different parts of the year?  What room does your budget have for race registrations and possible travel costs?
Pick a tune-up race – A tune-up race will be your 'B' race and should be planned around your goal race.   It should be planned far enough ahead so you are fully recovered by race day and it is important to remember that it may not be an opportunity to PR.  Your training plan will be built so you are ready to peak at your goal race, not your tune-up race.  You also do not want to miss valuable training time by tapering for your tune-up race.  If you have made gains in your training, you may be able to PR, but this shouldn't necessarily be the goal.  Another good option would be to practice your pacing for your goal race.
Consider other races – Some runners like to focus on a few goal races a year, whereas other runners enjoy racing frequently. The training cycles and recovery time are shorter for 5Ks and 10Ks than they are for half marathons and marathons, so the distances you race will influence your options.  Regardless of how many other races you chose to run, these races are not your 'A' races and should be run more for fun than anything else.  They may be races you pick to support a charity, run with friends, or use as a reason to plan a trip.
Hopefully these tips provide things to consider as you think about your running goals, what goal races you want to identify, and how to plan around those goal races.  The Hogeye Marathon is a non-profit organization that gives back to Northwest Arkansas.  It is celebrating its 40th anniversary on April 10th and offers something for everyone with a marathon, half marathon, 5K, 4 person relay, corporate challenge, and volunteer opportunities!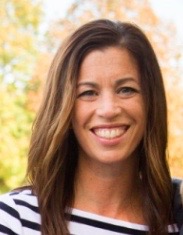 About Beth: Beth is a mom, runner, RRCA certified running coach, and the blogger behind RUNNING around my kitchen.  She and her husband spend their free time chasing their two 2-year-old boys. Beth serves on the board for the Hogeye Marathon and loves helping other moms with their training and answering any questions.  Be social, connect with other Hogeye runners, and let them hear from you by following them on Facebook, Twitter, and Instagram!  #hogeyemarathon