Here are a few of the things our Fashion Fairy Godmother is hoping to find under the tree this year as well as things she is picking up for friends and family. Most of these items can be found locally at the Northwest Arkansas Mall. Find info and links to each item below. Happy shopping!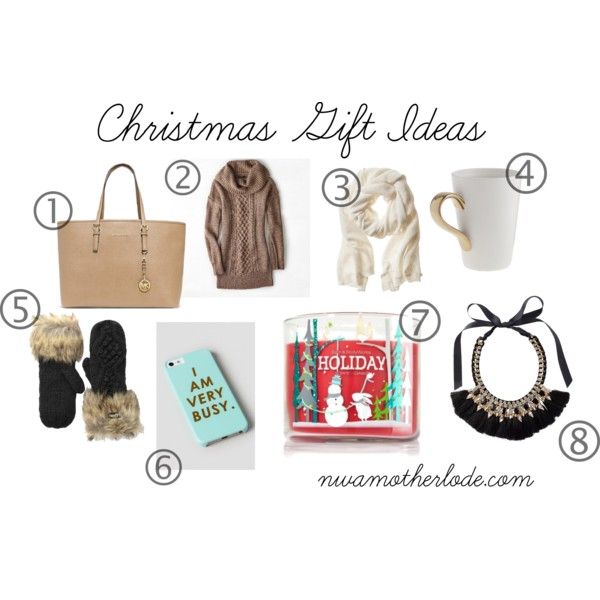 1. Another great bag option this Christmas is this gold simple tote from Michael Kors at Dillard's as well. I love the cleanness of it and the neutral color.
2. This sweater is from American Eagle and is perfect for any day or night paired with jeans, and I always think sweaters make a great gift for the cold season.
3. I love this cream cashmere scarf from Banana Republic. Treat yourself to this perfect and easy accessory. I think it would go with everything!
4. A cute mug is always a good Christmas gift and this classy gold mug from J Crew is a winner.
5. We will all need mittens here soon and I think these black gloves with fur from Zappos are great – warm and fashionable.
6. Phone cases are a fun gift that we might not always think of and this blue one from Francesca's is too cute. I think it sums up how a lot of us feel – I am very busy.
7. Holiday candles are a must around this time and my favorites are the 3-wick candles from Bath & Body Works.
8. This fun necklace from Express would be a great Christmas gift because it is perfect for New Years Eve with its black and gold.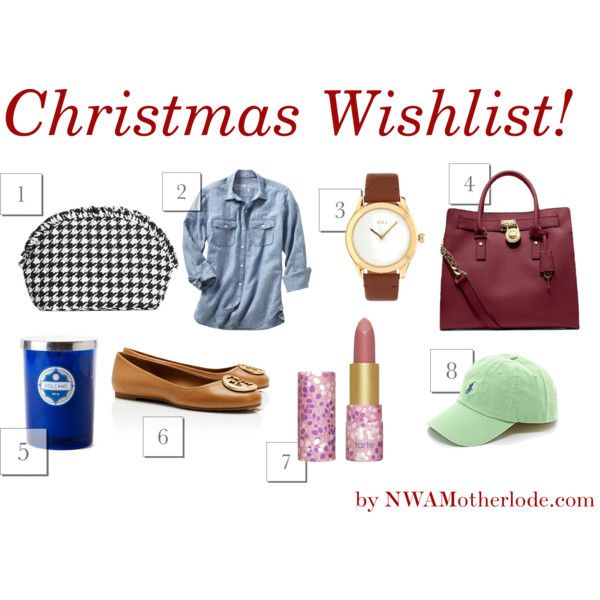 1. This is a large, hound's-tooth Vera Bradley cosmetic bag – perfect for trips or just keeping your makeup organized around your house. I can't live without my make up bag and it gets dirty pretty often, so sometimes it is a good idea to invest in a new one!
2. I love this boyfriend shirt from Gap – it is a classic piece for your wardrobe and an easy piece to pick out.
3. Leather band watches are very in this winter and this one is from Forever 21 so it won't break your budget.
4. This Michael Kors bag from Dillard's is the perfect size for a tote and a beautiful color with gold accents.  I think bags are always a great Christmas gift.
5. Volcano candles are amazing! Everyone loves these and you can pick yours up for yourself or family members at Francesca's.
6. I love Tory Burch flats! For any working gal, these are an incredible investment, and something you might only ask for for Christmas.
7. You always want a couple beauty products for stuffing stockings and this Tarte lipstick from Sephora is an easy choice! I love this nude pink color.
8. Hats are perfect throwing on when your don't have much make up on and need to run to the store. I wear hats so much, I like to have options to mix it up and these polo caps from Dillard's are cute in any color.