Editor's note: We're choosing a winner at random at 3 p.m. today (Thursday, Oct. 15) and will announce the lucky mama's name on Friday!
We told you last week that something big was coming, and here it is.
This Great Date Giveaway is going to send one of you to a fabulous dinner at Bordinos on October 20th, followed by theater tickets to one of THE biggest shows ever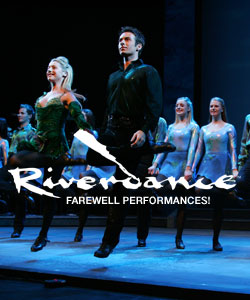 produced. It's so big that it has become a global brand of its own — Riverdance. The pair of tickets alone is valued at about $100, and we're combining that with a $50 dinner value at Bordinos.
We're certain that you've heard of Riverdance, but here are a few things you might not know about it. It's a thunderous celebration of Irish music, song and dance that tapped its way onto the world stage about 14 years ago. Since then, Riverdance has played more than 10,000 performances, has been seen live by more than 21 million people in over 300 venues throughout 32 countries on four different continents.
The crew of this amazing show has traveled more than 563,000 miles during their tour (which is like going to the moon and back!) Riverdance has appeared in some incredible places, including Radio City Music Hall, Red Square and even the Great Wall of China.
Of course, all good things must come to an end, which is why these tickets are such a hot commodity. This is the Farewell Tour for Riverdance. They will give eight farewell performances beginning next week at the Walton Arts Center, from October 20th through October 25th. Click on the photo above to visit the Walton Arts Center website for more info on show times and tickets. 
Composed by Bill Whelan and produced by Moya Doherty, Riverdance has earned some amazing reviews from critics worldwide. The Washington Post says it's "a phenomenon of historic proportions." And the Chicago Tribune says it "simply takes your breath away."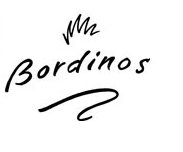 Speaking of good reviews, we always hear rave reviews from the moms that we send to Bordinos on one of our Great Date Giveaways. The atmosphere is chic but not fussy, and the food is incredible. It tastes as good as it looks, and the staff at Bordinos knows how to take care of a couple who are finally out on the town without their kids in tow! (Click on their logo to check out the menu.)
Needless to say, this is one of the biggest Great Date treats we've ever done, so we're excited about it and thankful to the mama-friendly sponsors — Walton Arts Center and Bordinos — who are making it happen.
HOW TO ENTER: Throw your name in our online hat by clicking the word "comment" below and tell us what's great about a date with your sweetie. If you've seen Riverdance before, tell us why you'd love to go see this farewell performance! Or you can send us an e-mail at giveaways@nwaMotherlode.com.
HOW TO IMPROVE YOUR ODDS: If you help us spread the word about the giveaway via e-mail to your friends, family, or co-workers, we'll put your name in the hat again for every friend you tell. Just be sure to put giveaways@nwaMotherlode.com on the CC line of your e-mail so we can give you proper credit.
Good luck!!