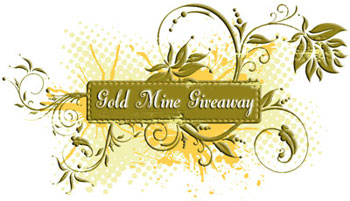 Congratulations to Miss Betty, who wrote a sweet comment last week about Tim, her husband of 32 years, in the Gold Mine! She'll soon be wearing the gorgeous Garnet Heart Necklace from Underwood's Fine Jewelers around her neck.
UPDATE: We just talked to Betty Juola and she's just itching to get her hands on that new jewelry. Since she lives in Hazen, (between Little Rock and Memphis) she can't just drive over to Underwood's and pick it up today, though.
We also learned that Betty is a motorcycle-riding grandmother. She loves to ride on the back of her husband's bike "just looking at all the beautiful things God created."
The former Minnesotan and mother of two married children (daughter, Kaley, and son, Michael) also loves to read and travel. But her most favorite thing to do is hang out with her 1-year-old granddaughter, Briley. She and her husband just kept the baby over the weekend.
"She's so sweet. There's nothing like being a grandma," she said.
Here's Betty's winning comment:
"I have an amazing husband of 32 years!! He is a great Christian leading in our church and home. He has always been very supportive to me and our kids and now to our son in law and daughter in law. We have a Granddaughter (1st) and his love for her is amazing. Her face just lights up when he enters the room. I am so thankful to have him and appreciate him so much. God truly blessed me with his love."
The comments to the Gold Mine post were just phenomenal. We felt all warm and squishy just reading them. Put us in the mood for Valentine's Day, for sure. Here are a few wonderful comments that you didn't see on the website (they were e-mailed to us):
From Kathleen V: My husband Cody and I "met" in Jan. of 2005. The reason I put "met" in quotations is because it was through letter writing. He was serving in Afghanistan and I was teaching school here in Arkansas. He has always been a wonderful letter writer and communication continues to be one of our best attributes as a couple. I love him for all the kindness and hard work he puts in to being a wonderful friend, husband, and father. It would be so wonderful to win this necklace since garnet is the birthstone for January and that is the month that "we" were born.
This note was intriguing, so we had to ask for the rest of the story. Here's what she wrote: I was teaching high school in 2005 and found a website "AnySoldier.com" with addresses for soldiers. I thought it would make a good assignment for my students. Before Christmas, I had my students write letters to soldiers who were requesting mail for their units. I wrote one too and Cody is the one who opened my letter. He emailed me to say thank you in January and we found out we had similar backgrounds and beliefs. After a month of emailing back and forth we spoke on the phone for the first time and the rest, as they say, is history.
When he left Afghanistan in May, he came here to visit for a few days and we knew it was meant to be. He is originally from Baton Rouge, LA so he had to go home to deactivate from the National Guard, but he moved up here that summer to go back to school. We were engaged by the end of June, married in October and now have been married over three years.
Even we can't believe how wonderfully it worked out. Our little boy has been the icing on the cake of the whole story too!
And here's one from Kristy B: Although I just had my first son in July of 2008, I would have to say the person I love the most is my wonderful husband. Without him my son and the life we have would not be possible. He is a wonderful, caring, giving man that has made my life worth the trials and tribulations before meeting him!
This year I will spend Valentine's Day with the two most wonderful boys ever, my husband and son. Happy Valentine's Day to you too!
From Paula M: Hey, I love you and your site! And my preggie daughter & son-in-law soon to make me a grandmommie. My husband's not too bad either!
There are so many other fabulous comments about the "super-lovable" people in your lives. Thanks to you all for sharing them with us.