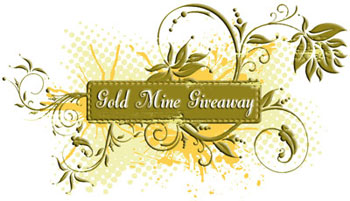 UPDATE: We'll choose a winner at random at noon today (Thursday, Nov. 20), so get your tail in high gear and COMMENT for your chance to own this gorgeous necklace!
It's baaaaack! Our famous Gold Mine Giveaway is going to make somebody a really, really happy lady this week. As always, we only put the best in our Gold Mine, which is why this piece comes from Underwood's Fine Jewelers in Fayetteville. It's a 9 millimeter Tahitian Black Pearl pendant on a 16-inch sparkle chain in 14-kt yellow gold. Timeless. Elegant. Stunning – we think that says it all. We saw it in person last week at Underwood's, and believe us, ladies, it's incredible. The best part is you could win it and have it hanging around your neck by the end of the week.
How to enter the drawing: Just post a comment by clicking the word "comment" below and tell us what piece of custom jewelry you would have made for yourself (or someone else) if money were no object. If you don't want to post your comment for all to see, then simply send us an e-mail at mamas@nwaMotherlode.com and let us know what jeweled creation you'd love to have made one day. You can increase your odds of winning the pearl necklace if you tell your friends via e-mail about our website. (Just be sure to "cc" us on your note to them so we'll know you helped spread the word. We'll put your name in the hat again for every friend you tell.)
We'll choose a winner at random at noon on Thursday and announce the winner on Friday. Good luck!