Tickets to see Comedian Tig Notaro on stage at Walton Arts Center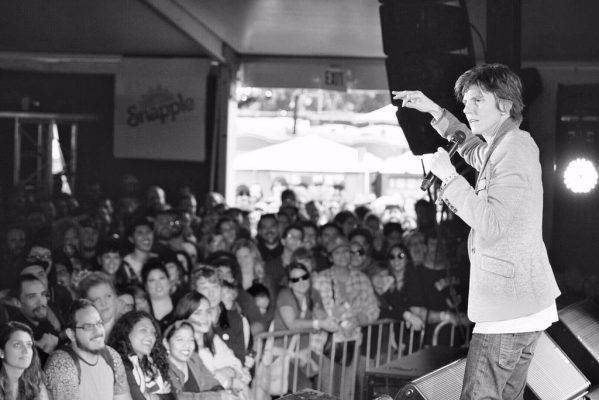 Mamas, do you need a laugh? A fun date night or a moms' night out? We've got you covered. This week we're giving away TWO tickets to see comedian Tig Notaro on June 23, 2023 at 8 p.m. For years, Tig has been making us laugh — on stage, on movie screens, on late-night talk shows, and on Netflix. She'll be performing stand-up on stage at the Walton Arts Center on June 23, 2023 at 8 p.m. We've already booked our tickets to see her show. You should come, too!
We LOVE Tig's signature dry wit. She's the queen of deadpan humor.
Here's a video sneak peek of Tig in action:
ABOUT THE SHOW:
Tig Notaro is a groundbreaking stand-up comedian, actor, writer, producer and director. Hailed for her effortless storytelling and fearless stage presence, her subject matter ranges from the delightfully absurd to the monumentally serious. Rolling Stone recently named Tig "one of the 50 best stand-up comics of all time." She is also an Emmy®, Grammy® and GLAAD Award-nominee, and New York Times bestselling author.
HOW TO ENTER: 
To throw your name in the online hat to win 4 tickets to see on June 23, 2023, scroll down to the bottom of this post (and past the comments posted by other moms) until you see the words "Leave a Reply."
In the video clip above, Tig (who is from Mississippi) admits that she just realized that the word "tump" as in "Don't tump it over" is not an actual word, just something we say in the South. So post a quick comment telling us about one of your favorite Southern words or phrases. Are you a "ya'll" girl? Are you "fixin" to do something? Do you straighten up pictures that get "cattywampus"? Do you get "madder than a wet hen"?
You can also email your answer to us at giveaways@nwaMotherlode.com.
If you'd rather not leave it up to the luck of the draw, you can purchase tickets to see Tig Notaro at the Walton Arts Center on June 23, 2023. Call 479.443.5600 or visit waltonartscenter.org.