Listen, I don't sing much, except for some very quiet singing at church. I'm not a great singer, and I know it. But I will be belting it out when I go see the Sound of Music Sing-A-Long at the Walton Arts Center on Friday, December 6, 2013 at 7 p.m. I won't be able to help myself because we all LOVE those songs in the movie so much.
We want you to belt out those songs with us, so this week we're giving away FOUR tickets to the Sound of Music Sing-A-Long at the Walton Arts Center. We're pairing the tickets with a dinner gift card at U.S. Pizza, just steps away from Walton Arts Center.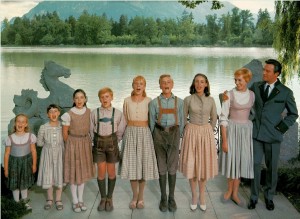 ABOUT THE SHOW: The Sing-A-Long Sound of Music show started back in 1999 in England and, since then, it has become a worldwide phenomenon, playing to packed theaters all over the world. During this show, you'll see the classic Julie Andrews movie in large-screen Technicolor, complete with subtitles so you can sing along. If you're really feeling inspired, you can make your clothes out of curtains, too, and wear it to the show. 🙂
If you're fans of the movie like we are, you already know that this is definitely one where the kids can come along for a fun family night out. My 6-year-old watches the movie with me every Christmas and the music really keeps her interested in the action.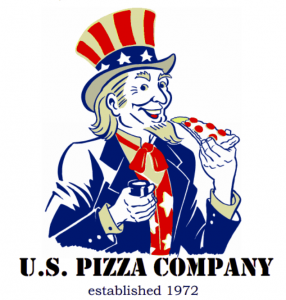 ABOUT THE FOOD: In our humble opinion, the food at U.S. Pizza is as legendary as the Sound of Music. Just like the movie, it's timeless and always popular with any crowd. There's famous for their pizza, but they also have excellent salads and sandwiches and the atmosphere is great for families as well as for date night.
Click HERE to see the U.S. Pizza menu.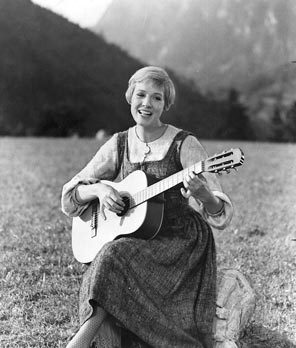 HOW TO ENTER: To throw your name in the online hat for the tickets and dinner gift card, click the words "post a comment" below and tell us what your favorite scene or song from the movie is. (We're kind of partial to "How Do You Solve a Problem Like Maria?" Remember when the nuns sing that as she walks down the aisle?)
You can also email your answer to giveaways@nwaMotherlode.com.
HOW TO INCREASE YOUR ODDS: It's easy to earn extra chances to win this fun night out. All you need to do is help us spread the word by emailing your friends about this giveaway, being sure to put giveaways@nwaMotherlode.com on the CC line of your email so we can give you proper credit. You'll get an extra chance to win for each person you tell.
Posting a note about the giveaway to Facebook or on Twitter is also a great way to spread the word.
If you don't want to risk missing out on this awesome show, you can guarantee your seats by purchasing them online or by calling the Walton Arts Center box office at 479-443-5600. Click HERE for more ticket info.
Winners are ALWAYS chosen at random here on nwaMotherlode, so anyone can win this package. We'll email the winner at the end of the week, so watch your inbox. Good luck!