Who's ready for a double date, a fun night with the family or a night out at the theatre with girlfriends? We've got 4 free tickets to see Mummenschanz you & me at Walton Arts Center on Feb. 27th.
Mummenschanz is a Swiss mask theater troupe that has pioneered a new form of visual theater. There's puppetry, bright costumes and acrobatics! This is a very whimsical show featuring lots of props and short, amusing vignettes and comical scenes performed in silence on stage.
Mummenschanz has been dazzling audiences worldwide for more than 45 years. By creating a playful yet compelling experience through the inventive use of shadow, light, and creative manipulation of objects, Mummenschanz offers timeless insight on the human condition. The result is a visually stunning spectacle that transcends cultural barriers and sparks the imagination.
Watch this short video for a little taste of Mummenschanz:
HOW TO ENTER: If you'd love to win these 4 tickets to see Mummenschanz you & me, scroll down to the bottom of this post (past comments posted by other moms) until you see the words "Leave a Reply."
Then write a quick comment telling us why you're ready for a fun night out to see a whimsical show? Has work been stressful? You just need to laugh with your family? Let us know! (Be sure to click the "Post comment" button when you're done.)

You can also email your answer to us at giveaways@nwaMotherlode.com.
INCREASE YOUR ODDS OF WINNING: Help us spread the word about this giveaway by emailing your friends and family about the giveaway. We'll give you an extra chance to win for every person you tell. Just be sure to put giveaways@nwaMotherlode.com on the CC line of your note so we can give you proper credit.
Our newsletter subscribers get access to the good stuff, including exclusive giveaways, information about local events, local mom interviews, recipes and more.
It's delivered straight to your inbox so you don't miss anything awesome. CLICK HERE to sign up. We won't fill your inbox with info, no worries. We only send out newsletters when there's something in it for you — and we know you'll be interested in hearing about it.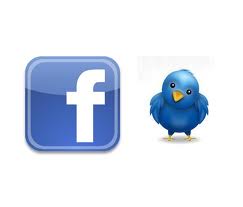 BE SOCIAL: You can also earn extra chances to win by commenting on our Facebook page, following us on Twitter or following us on Pinterest. If you do any of those, just mention it in your comment or email so we can give you proper credit.
We'll choose the winner at RANDOM on Friday, so keep an eye on your inbox! CLICK HERE to get your tickets to see this show (if you don't want to take any chances)!