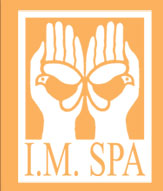 If you want to rub your baby the right way, I.M. Spa can show you how.
The spa, located at 25 N. Block Ave. (just above Hugo's in downtown Fayetteville), is offering free infant massage classes every Wednesday at 10 a.m. Also, infants (under 12 months) get a free infant massage with the purchase of a one hour Thai or Swedish mama massage. Sounds like a win-win.
I.M. Spa owner Wendy Finn said infant massage helps babies sleep better, digest better and helps relieve irritability. That's something I think we could all use.
She said massage also enhances the parent-child bond and is especially good for adoptive kids who may have attachment disorders.
"We want it to be an ongoing class so parents can get continued instruction and reinforcement of what they've learned," Wendy said.
Make sure to call and save a spot since space is limited! The number is 479-251-7422.
I.M. Spa, a new nwaMotherlode.com sponsor, offers therapeutic massage, facial masks, body wraps and glows, raindrop therapy (been there, done that, can't wait to do it again), Barefoot Spa Room services and even mobile services.