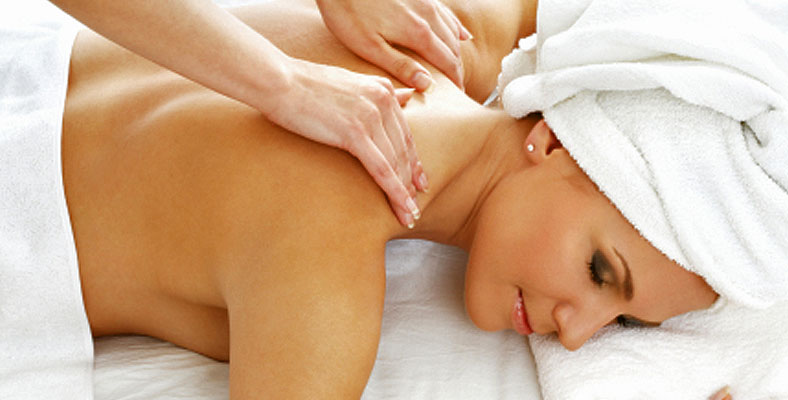 *Comments closed. We have a winner!
When Shannon and I heard about this next giveaway, our jaws dropped. We made the suggestion to one of our new sponsors, Pinnacle Chiropractic & Family Wellness in Rogers, that it might be fun to do a giveaway of one of their massage sessions. (They have massage therapy as well as chiropractic care.) But then Dr. Kelley Hensley, who owns the practice, went a little further — about six months further. TODAY WE'RE GIVING AWAY A MASSAGE EVERY MONTH FOR… (wait for it)… SIX MONTHS!
Dr. Hensley is a fellow mama of two small kids, so we know she understands how tired and sore a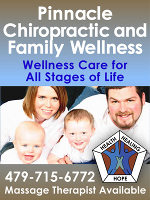 mother's muscles can get over the course of time. She also understands that moms need to take care of themselves and take time to recharge in order to keep up with such a demanding job. We really appreciate her generous giveaway, and we know one of you is REALLY going to appreciate it. You'll be bragging for six whole months!
Imagine how nice it would be to look forward to a relaxing massage from a trained professional every single month. We're not talking about the lame, one-handed massage your husband sometimes gives you while he's using the other hand to change channels on the TV. We're talking about the real deal — you and a massage therapist in a quiet, peaceful kid-free room. (The winner can book appointments that work with her schedule!)

Of course, we want your first visit to the massage therapist to be complete with a good meal before or afterward, so we're sending the winner to lunch at Eddie Haskell's restaurant, compliments of our friends at NWARestaurants.com. Eddie Haskell's is located just steps away from Pinnacle Chiropractic & Family Wellness in the Shoppes at Pinnacle Hills in Rogers.
HOW TO ENTER: To throw your name in the hat for the drawing, click on the word "comment" below and tell us what part of your body most needs a great massage. Lower back? Tense shoulders? Sore hip from carrying the baby/toddler around all day? Remember that the drawing is random, so anybody can win. You can also e-mail your aches and pains to us at giveaways@nwaMotherlode.com.
A SPECIAL DEAL FOR MOTHERLODE READERS: Note that you can get a special price on a chiropractic adjustment (complete with x-rays of your spine) just by being a Motherlode reader. The cost is only $60 for the exam, x-rays and chiropractic adjustment when you mention that you read about it here on nwaMotherlode. I just took advantage of the $60 price myself last week, and my back is feeling WAY better than it did when I walked in there. It was my first time to ever visit a chiropractor so I was nervous (because I'm a total weenie), but, trust me, it didn't hurt at all.
HOW TO INCREASE YOUR ODDS IN THE GIVEAWAY: As always, you can increase your odds of winning the massage package by telling your friends about the giveaway. Just be sure to put giveaways@nwaMotherlode.com on the CC line of your note so we can give you proper credit. You'll get an extra chance to win for every friend you tell.
Good luck! Watch your inbox over the next few days because we'll notify the lucky girl via e-mail.