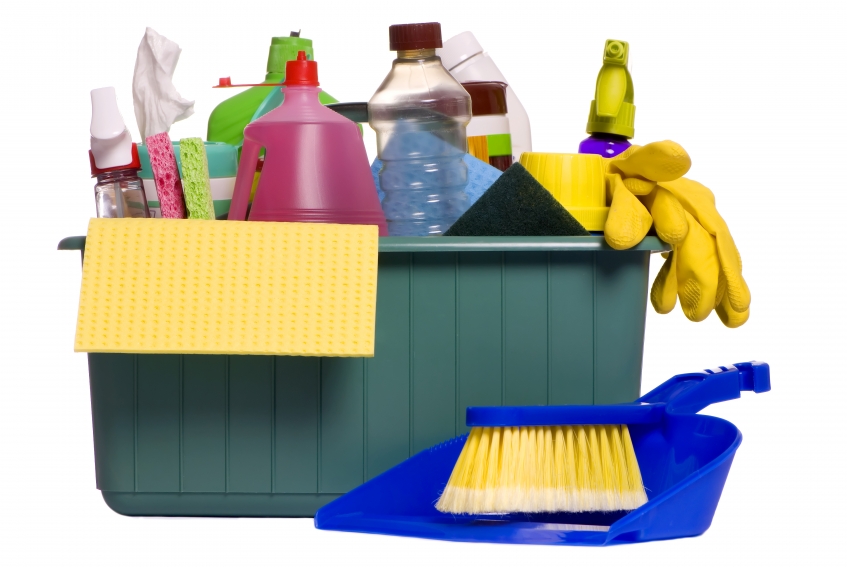 EDITOR'S NOTE: You've got about an hour left! We're choosing the winners today (May 29) at 4 p.m. Good luck!
When we're kicking around ideas for our next big giveaway, we always ask ourselves some critical questions: What do mamas really want? What would make their busy lives a little easier? And one of the things almost all of us want is a clean house. We're talking about a serious clean — the kind of cleaning job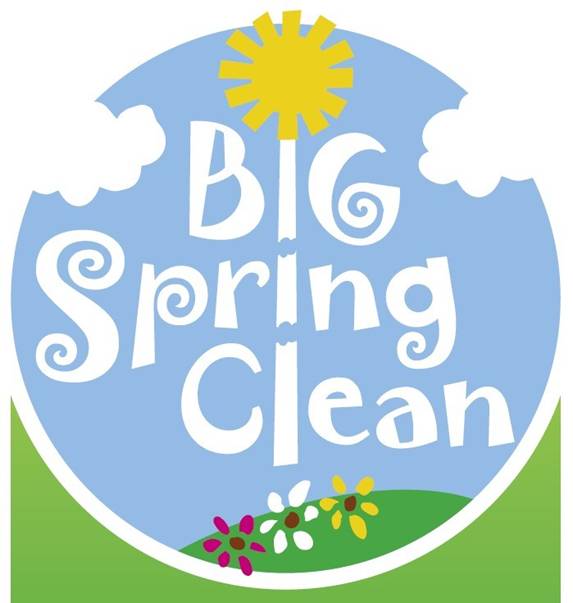 that would take you hours and hours (or maybe days) to do on your own. Windows, baseboards, floors, window blinds, bathrooms, kitchen, woodwork, rugs — the works.
Along those lines, how awesome would it be to take a room in your house and just mix it up? It's tired, you're tired, and it would be great for a professional to come in and turn it into a new space right before your eyes! Beverly Odom of Modoa Interiors can do that. Beverly can take your existing accessories and furniture, make some sketches and come up with a brand new look for your room — one that you'll enjoy looking at every day.
Some of us are living in clutter. There's some area in our house that's just covered in papers or so unorganized it gives us a stomachache just walking past it. Maybe it's your home office or the kitchen cabinets. If you could use some help organizing a space in your house, Holly Shacklett and Janet Filbeck of Simply Organized are prepared to come in and help you whip that spot into neat, clean shape.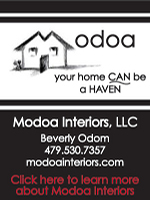 So guess what? Today we're giving away three, count 'em THREE, awesome prizes for three different Motherlode readers: a "Deep Clean," courtesy of Zecena Cleaning Service of Northwest Arkansas; a room rejuvenation from Modoa Interiors; and a three-hour organizing session with Simply Organized.
Gwen and Shannon are particularly excited about these giveaways because they have personally experienced services from these companies. Zecena has been Gwen's house cleaning savior for more than three years now, so she can tell you from experience that their work is top notch as well as licensed and insured. (Note: Our website is not being paid to write about these companies.)
Gwen says: Diana Zecena is the owner and is the most conscientious, hard-working young entrepreneur I've ever met. This lady just does not stop. Just ask my fellow blogger Terri Chaddick over at Life + Kids. Terri also uses Diana's company for house cleaning, and we both think she and her crew are amazing. They are like the SWAT team of clean. Over the years, I've recommended her work many times and at lea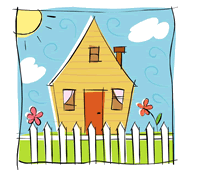 st six of my friends/neighbors, etc. have become her clients.
Shannon has experienced the joy of a rejuvenated living room after Beverly of Modoa Interiors dropped by and rearranged her furniture, art and accessories. It was simply amazing to have her walk in, "see" the room in a new light and get right to work making it better. The results were a more "pulled-together" room that is intimate and cozy. (See more about Modoa Interiors in a previous Motherlode story HERE.)
Shannon has known Holly Shacklett of Simply Organized for several years and has always appreciated her dedication to organizing spaces with the goal of helping people enjoy their lives more. She even offers organizing advice and encouragement to people on her Simply Organized blog.
HOW TO ENTER: If you live in Benton or Washington County and you'd like to win a spring "home makeover," (remember, we'll have three winners) you can throw your name into our online hat by clicking the word "comment" below. Then tell us what you love most about coming home to a clean, organized house. (That lemon smell in the bathroom? The papers in your office stacked neatly? An artfully appointed living room? The peace of mind that comes from knowing it's all done?) And DON'T think you're house is too far gone for one of these services — these girls realize you're real people with real, sometimes messy lives. And we can vouch for their laid-back style.
For extra chances to win, simply e-mail some of your friends about this website and giveaway, and we'll give you an extra chance to win for every friend you tell. (Spread the word to 10 people, and your name goes in the hat 10 more times. Fifteen friends, 15 entries.) Just be sure to copy us on the message by putting mamas@nwaMotherlode.com in the CC line, so we can give you proper credit.
Good luck, and Happy Spring!