If a picture's worth a thousand words, we'd like to give you 2,000: this "before" picture of a local 2-year-old's room and then the amazing "after." These pictures speak volumes about the capabilities of Beverly Odom, founder of Modoa Interiors, and one of nwaMotherlode.com's newest sponsors.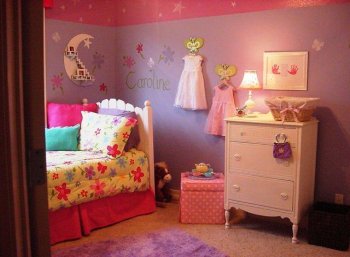 Not only did Beverly create a beautifully playful room, she also saved the child's mom a great deal of money, too. A few of her tricks: buy long curtains, cut them off and voila! you have a valance and also extra fabric for decorative pillows; update existing furniture and accessories to match the new room theme; and use dish towels to sew splashy little throw pillows.
We tracked Beverly down between design projects and asked her the following questions:
Q: You state on your website, "Your home can be a haven". What is the significance of that statement? It's my belief that home is the place where we go to re-charge our batteries, and it is our oasis away from the hurried, busy world.  We should be proud of our homes and they should be sources of inspiration and tranquility, where memories are made and intimacies are shared. My purpose is to serve clients by helping them discover their havens.
Q: What is your interior design background? From the time I was big enough, I began moving furniture around the house. Dad would come home and ask, "Beverly, where is our sofa this week?"
Over the years, relatives requested that I visit, and I soon found myself organizing another closet and re-arranging their newest living and dining room furniture. These episodes steadily grew into requests from friends and neighbors for assistance too.
While completing a Bachelor of Interior Design degree at the University of Arkansas, I spent a year and a half in the residential field.  January 2007, I began gaining experience in the commercial industry, along with pursuing the National Council for Interior Design Qualification (NCIDQ) requirements, in order to become registered as a licensed interior designer in the State of Arkansas. During the time I was working to meet all of these goals, I asked myself, "What is my true passion? How can I serve others on a personal level and enrich their lives?"
Q: Is that what inspired Modoa Interiors? Yes. Modoa Interiors began with the simple belief that everyone should have a place where they can relax, let go, and look forward to coming home. 
Q: How would you describe the process of "re-imagining" people's spaces? What first must take place is an introduction to the space. This introduction involves meeting with the owner to determine what objectives they want to achieve.  Next is what I like to call the "marinating" method, where the solution presents itself and then sketches and drawings are recorded and presented to the client for review and approval.  After approval, the implementation occurs so that the client's desire can become a reality.
Q: You mention affordability on your website. How do you save your clients money? First of all, I charge per project rather than per hour. Second, some may look at a $6.99 set of multi-colored dishcloths and see just that.  But when I look at those dishcloths, I see perfectly matching toss pillows for a child's new bedroom!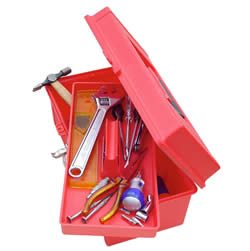 Along with being extremely conscientious of cost, I do all of my own work. This may include moving furniture, selecting fabrics and finishes, installing drapery hardware, hanging pictures, mounting mirrors, painting, and sewing draperies and pillows. This Modoa designer comes with her own power drill and tool set, and she's not afraid of hard work. That being said, I also have the ability to recognize when a client's desire is beyond my area of expertise. When that comes up, I take on the task of recommending someone who can meet all the client's needs.
Featured on the Modoa website is a custom upholstered headboard (link). This is a specialty item that may start at $750 from a typical retail establishment, but I am able to produce at around $250. That amounts to about a seventy percent reduction in cost for my client. Since time is money, I also take care of the leg-work for clients.
If they should need an item, I'm able to locate a coordinating lamp for bedding or find the best valued photo frames. I go the distance, so my client doesn't have to.
Below are some comments from a few Northwest Arkansas moms who are Beverly's satisfied customers: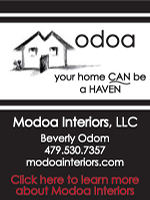 "It is amazing what a fresh perspective can do for the things you look at every day.  I could have spent my money on new "things" and placed them in the same "old" way but … Modoa Interiors walked in and made my "old" things new and fresh and SAVED me money."  ~Shannon Jones
"Before Beverly organized our book and game closet, we couldn't even close the doors and our daughter played the same game over and over again because it was the only one she could reach in all the mess. Now she can play any game she chooses! Everything has a place." ~Christy Walker
"We absolutely LOVE what you did with our home!  You took the things we already had and rearranged them in a way that is so much better than anything we would have ever done ourselves!  The rooms have a better flow to them now and they look beautiful!  Our friends that have come over have all LOVED the new arrangement.  I just wish I had called you sooner.  I will definitely call you again for future projects!  Thanks so much for everything!!" ~Melissa Griggs