OK, so this giveaway doesn't include a diamond, but it's definitely a gem of a deal!
Today we're giving away something that any mama would cherish forever. Because it's all about family. It's a Christmas newsletter in video form! Our new sponsor James Michael Smith at NWA Family Video has donated his professional production services and one lucky mama will come away with a prize that captures the sights and sounds of her family.
And James has skilz. So you can get a feel for what he can do, here's a video newsletter that he put together for a local family, the Murrays:
If you want to win this awesomely sentimental prize, here's what to do: Tell us about something your kids do or say right now that you'd love to have captured on video. Increase your odds of winning by telling friends and family about the giveaway (just don't forget to CC giveaways@nwaMotherlode.com on the e-mail so we'll give you proper credit).
To help you get to know James a little better, we asked him a few questions: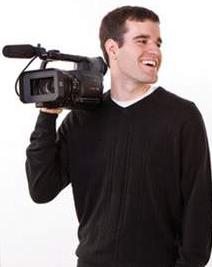 What prompted you to start NWA Family Video? There were two main driving forces behind launching NWA Family Video. The first was that I noticed a lack of quality video production services for families in Northwest Arkansas. Secondly, I really wanted to do something that combined my passion for working with people and my love for video production. I feel very blessed to be able to be doing exactly what I love to do.
Do you see more families moving toward professionally produced videos? Why do you think so? Absolutely. Thanks to faster internet connections, video sharing is growing like crazy. Just a few years ago, sharing a video with 200 people meant paying a fortune for 200 DVDs, not to mention postage. Today you can share a video instantly with everyone that has an internet connection, making it easier and more cost effective. Also, the great thing about video of your family is that it only becomes more and more valuable in years to come as kids grow up and life changes. Pictures are irreplaceable, but professionally produced videos capture life's sights and sounds in a way that photography simply cannot.
What's a typical family newsletter video shoot like? An absolute blast! The videos really are as fun to make as they are to watch. I actually used to direct a children's theatre program for several years, so I love working with families of all sizes and ages. The great thing about the shoot is that it typically takes place at your house, so you don't have to pack up everyone and drive somewhere. It also helps make everyone feel way more comfortable. However, in studio shoots are available too if that's what you'd like.
For the first half of the shoot, we basically just have a bunch of fun. Depending on what's close we might go to a park, play a game, or ride bikes. Then for the second half we get to do interviews where you and your family talk about all the fun things that have been going on lately. The best part is it's all 100% customizable. I talk with each family before the shoot and let them tell me what they'd like to see in the final video. The number one goal of the shoot is for everyone to have fun and it definitely shows in the final videos! 🙂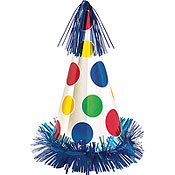 Do you shoot video of birthday parties and events like that? Yes! I actually get paid to go to parties. Not too bad, huh? 🙂 Having your children's party or special event filmed professionally takes a lot of pressure off you. Instead of juggling a camera in one hand and ending up with a tape of shaky shots, you can actually enjoy the special moments of the day and let me produce a professional DVD edited into a fun video you'll love watching and sharing. It's also important to note that my shooting style is very non-obtrusive. With all videos you receive a DVD copy and a digital copy if you'd like to share with friends and family near and far online.
Tell us about the love story videos. That sounds intriguing! One of my other hats is a wedding videographer. I actually started offering the love stories as a way for recently engaged couples to preserve their story of meeting, falling in love, getting engaged etc.. with all the fun details. Shortly thereafter, I had married couples seeing the love stories and saying, 'Hey, we want one of those done for us!' So I started making them available for married couples as well. They are really perfect for anniversaries, wedding vow renewals, and other special occasions. My cheesy motto is 'Memories fade, but love stories last forever.' I definitely encourage you to check out the love story example on the site. I dare you not to smile during it… 🙂
How can moms send the Christmas video newsletters to friends and relatives? The most convenient and cost effective way to share your video is through the internet. I make available a digital copy which can be emailed, uploaded to Youtube, Facebook, etc., to share with friends and family anywhere (I can help out if you have any questions or problems sharing). I can also post it on a password-protected web page at nwafamilyvideo.com and you can send out the link and password if privacy is a concern. However, I also understand we all have some family or friends that may not be tech-savvy or even have internet access. In that case you can also order DVDs or mini-DVDs to mail out to any or all of your friends and family.
What is the greatest benefit of having videos like this made? While you'll really enjoy your video right after it's made, the video will only become more and more valuable and special to you as time goes on. Not only do you get to share the video with others today, you have it to cherish for the rest of your life. You can only imagine how special a video of your 5-year-old will be when he's married with kids of his own someday. Video captures life in a very intimate and special way, allowing you to literally hear giggles and see smiles. It's a way to almost relive this special time in life. I think the greatest benefits of having professional video made will only be known in years to come.
Where are you from? Tell us a little bit about you. My dad was in the military while I was growing up, so I really feel like I'm from all over the place. I've lived in Georgia, Florida, England, California, and now Arkansas. I guess by default I'm from Arkansas now, which is awesome because I love it here in NWA. It is such a great community. I guess in a nutshell, I love life. Family is very important to me and so is my faith. I love having adventures and trying new things. I've worked everywhere from a children's theatre program in California, to a farm in Georgia, and even Paramount Picture's movie studio in Hollywood. I feel like God has gifted me with a talent for video production and I love using it to capture life. Oh, and I'm hopelessly addicted to Dr. Pepper.
So you must love gadgets and technology. When did your interest in video production start? Oh yes… I think I might be borderline geek. I love finding ways to use technology to make life more fun and I'm pretty sure I've always been this way. I really don't remember a time in life that I wasn't playing around with my family's video camera. I think I was around 8 when I made my first "movie" using the home camera and my lego men. Ever since then I've been hopelessly hooked.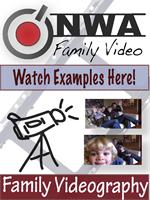 Anything else? NWA Family Video was started to meet any and all family video production needs. While the website lists more popular services and products such as our video Christmas cards, family update videos, special event coverage and more, NWA Family Video is here to take on any and all video needs you might have. Our video services are limited only by your imagination and needs.
In addition to video Christmas cards, family video updates, special event coverage and love stories, NWA Family Video also offers home video to DVD transfer, family video shoots and slideshow creation. For more info, click on the Family Video ad!