By Marci Tate, Vandergriff Elementary School's Library Media Specialist
Spring is in the air, so that must mean it is time to find a great book to enjoy outside on a pretty day!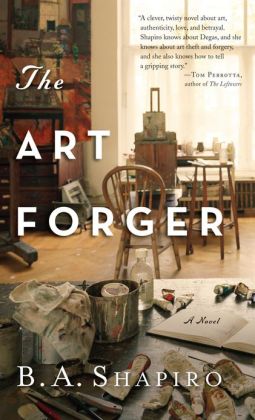 The Art Forger by B.A. Shapiro is a captivating mystery from the art world. Artist Claire Roth is shunned by the art community and is forced to do reproductions of famous works of art rather than become the artist she was meant to be.
She agrees to forge a Degas in exchange for her own gallery show. When the Degas arrives that she is supposed to copy, she realizes this might be the one stolen in a notorious art heist. As she works, she uncovers that the stolen original Degas in her possession might actually be a forgery itself.
You do not have to possess an understanding of the art world to be swept along quickly in this fast-paced story full of twists and turns.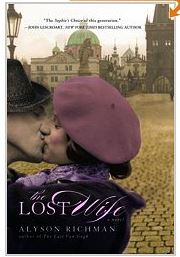 For an epic love story, try The Lost Wife by Alyson Richman.  This is a fantastic character-driven story of loss and hope.
Josef and Lenka meet in Prague in 1936 and quickly fall in love. As the Nazi's invade and they are separated with plans to meet in America.
Josef is mistakenly declared dead in a shipwreck, but he actually makes it to America. Lenka believes he is lost forever. Lenka survives the Holocaust and eventually makes it to America. The decades-long separation makes for a moving and emotionally compelling story.
If you have an elementary age students, you may have heard of Pete the Cat.  The series by Eric Litwin is a fun read-aloud or read-along.  Make sure you download the song to go with the book Pete the Cat: I Love My White Shoes.  The song with the book is a can't miss for the younger crowd.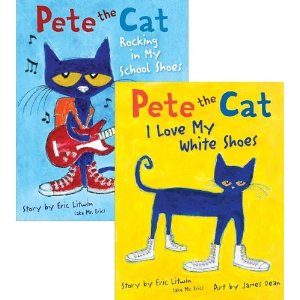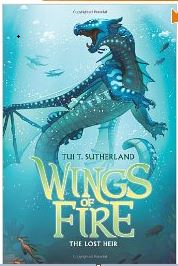 If word of mouth can jump-start a book's popularity, then the 4th-5th grade boys have found one to recommend. It has been a long time since I have seen readers get so excited about a book.
The series is called Wings of Fire by Tui Sutherland. The first in the series is Dragonet Prophecy. Plot twists and turns keep the readers tuned in.
The story focuses on five dragonets that are hatched under a mountain and the in the care of group of rebel dragons called the Talons of Peace. These five dragonets are the key to a prophecy that will end the war raging among the dragon tribes. At this time there are three books in the series.
Marci Tate of Fayetteville is a busy wife, mom of two, avid reader (when time allows) and Library Media Specialist at Vandergriff Elementary School.