By Marci Tate, Library Media Specialist
It is that time of year when book lovers enjoy taking their books outside! Whether you're picking up a paperback, or turning on your e-reader, there is nothing like a great book on the back deck!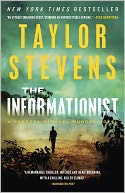 For an edge-of-your-seat thrill ride, check out this debut novel from Taylor Stevens called The Informationist. This is the first in a series that has a heroine that has been compared to Steig Larsson's Lisbeth Salander. Vanessa Munroe is an expert linguist and has the ability to obtain information in any country for her wealthy clients. She is drawn back into a world she left behind in Africa when she takes on a missing person's case for a billionaire. Her life in Africa with American missionary parents led her to a violent group of mercenaries and now she is back in the thick of it while unraveling the lies and trying to figure out who to trust. A fast-paced thriller that will leave you ready to grab the sequel, The Innocent.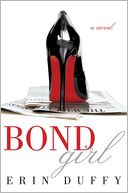 Entertaining debut novel, Bond Girl by Erin Duffy, is about a young woman fresh out of college and ready to take on "the Street" (aka Wall Street). Alex Garrett always knew this was the career she wanted. It is definitely not what she anticipated. Crazy co-workers, an office romance, working until midnight just to keep up, and being one of only two females in the government bond office, are just a few of the things she is dealing with. Then, the bottom falls out of the financial market. Fast-paced and engaging.
For a more serious book, try When She Woke by Hillary Jordan. This is one you will want to discuss with a friend when you finish (perfect for book clubs). Reviewers all call it a "modern day Scarlet Letter". Hannah Payne has been injected with a dye that turns her skin red and is her punishment for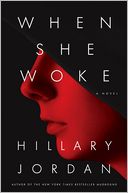 the crime of having an abortion in the 21st century. Hannah is an outcast and her deeply religious mother has disowned her. She will not reveal the father of the baby and instead tries to survive in a dangerous society. Unknown to everyone, is the father of the baby just happens to be a very powerful minister who is too cowardly to come forward.  A thought-provoking and engrossing story.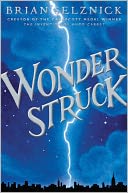 For the young adult/tween reader, try Wonderstruck by Brian Selznick. Selznick is the Caldecott award winning author/illustrator of The Invention of Hugo Cabret. This story provides both text and illustration as Ben's story is told in text, while Rose's story is told completely in illustration. Ben and Rose are both hearing impaired and both running to Manhattan, but they are living 50 years apart. Both are looking for something from their absent parents and miserable lives.
Do not let the 600 pages fool you, it is a quick and flowing book with moving characters, suspense, and kid-appealing.
Marci Tate of Fayetteville is a busy wife, mom of two, avid reader (when time allows) and Library Media Specialist at Vandergriff Elementary School.