Mamas, we're big believers in asking for personal recommendations when we're looking for an expert — in any field. We think "doing your homework" is important if you want good results. We're also big on reading reliable reviews posted by other women and mothers. We do that when we're searching for a good mascara, a new doctor, or even a place to go for dinner.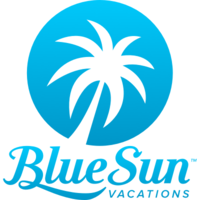 So of course we asked around and read reviews before we started using BlueSun Vacations to plan our upcoming trip to a resort in Mexico. (We're taking our husbands on a beach vacation to a resort called El Dorado Maroma next month to celebrate our 10th year of running nwaMotherlode.com! Woo-hooo! Can't wait to celebrate with sun, sand and great friends. Full disclosure: We'll be staying at the resort at no cost because we'll be touring and writing about our experience there, but we are paying our own transportation costs for the trip.)
Just in case you're looking to book a trip in the future, we thought you might like to see some of the testimonials posted by local women and mothers. (Keep in mind, it does NOT cost any extra to book a trip via a travel agency like BlueSun. You'll pay the same amount as if you booked it yourself by phone or online. Since it doesn't cost extra, it makes sense to use a professional who really knows the industry, how to get the best deals, info about each resort and has most likely visited that resort before and can share insights with you.)
We're sharing our own testimonial at the bottom of this post, and we'll update it again after we return home from our beach vacay.
"Sarah did an amazing job putting together our Mother/Daughter trip! My daughter and I are traveling to Cancun from different states and Sarah was able to coordinate our flights so that our arrival times and departure times were as close together as possible. It made a huge difference in my comfort level as I have never flown to  Mexico before. Thank you, Sarah, for using your expertise to make our travel planning so easy! I am really looking forward to this special time with my daughter — thanks to all your hard work!"  ~ Review posted by Rebecca
"Mary Eastman went above and beyond to make our very first adult-only vacation possible. She is very knowledgeable about the different resorts because she has personally visited them. She knows how to help everyone, from a first-timer like me to people who travel a lot." ~ Review posted by Dina
"Chelsea was AMAZING at helping us plan our honeymoon!! She listened to everything we wanted and helped us find somewhere that met all of our must-have's — all-inclusive, beach, adults-only. She gave us a few options that met our needs and gave us her honest opinion of each without trying to push us into anything. I am the most indecisive person, but Chelsea made the decision stress-free and easy! We first chatted and booked our honeymoon all within a day and a half! We are so excited to honeymoon in Costa Rica at Secrets!! ~ Review posted by Loni
"Absolutely amazing to work with! We were unable to find the honeymoon options we wanted online, so I reached out to an agent. I was contacted by Amanda, who immediately found options that would work for us. She was friendly, speedy and such a pleasure to work with. We will definitely be contacting Amanda for any further travel plans. We never used an agent before, but we will now!" ~ Review posted by Shelley
"As busy mamas, we loved the idea of getting away on a great beach vacation but we were NOT looking forward to all the research, comparison shopping, detail management, bookings, flight arrangements, etc. All of those things take time and effort, and all the decisions can be stressful and overwhelming at times. So we were thrilled and relieved when we found out that Matt, our BeachMaster at BlueSun, would do all those things for us. He made this whole on-ramp to the vacation smooth and stress-free. We love that we can text him questions any time, and we love the fun emails that he has been sending us leading up to our departure date. We're SO excited for the trip! Thanks, Matt, for doing all the heavy lifting for us and taking all the hassle out of vacation planning." ~ Review posted by The Motherlode Mamas, Gwen and Shannon
UPDATE: Mamas, just fyi… if you're booking a trip during 2018 (even if the trip isn't scheduled until after the year is over), feel free to use this special code to get $100 off the cost of your trip booked through BlueSun Vacations. Here's the discount code you can use: BLUESUNMAMAS18.  Here's the phone number to use: 479-957-9647 . (Happy traveling!)