Ladies, we're happy to report that we're back from an amazing trip to the beaches of Mexico and it was INCREDIBLE. It's hard to even begin to describe it, but we'll do our best in this series of posts about the food, fun things to do, overall atmosphere and the hospitality.
As we said a few weeks ago, we went to a beautiful all-inclusive resort in Mexico called El Dorado Maroma, which is located in the Riviera Maya part of the country. (It's about a 30-minute drive from the Cancun airport.)
Shannon and I took our husbands (John and Tom) on the trip so we could all celebrate our 10th anniversary of running this mama-owned company, nwaMotherlode.com. (As any business owner knows, having a supportive spouse is absolutely essential to running a small business, so we were happy to celebrate the milestone with our favorite guys.)
One of our nwaMotherlode sponsors, BlueSun Vacations, suggested we try El Dorado Maroma because it's one of their favorite resorts located on one of the best beaches in the world. (Full disclosure: The wonderful people who own the resort provided our hotel rooms at no charge, but we paid for our own airline costs.)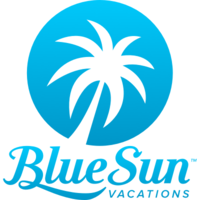 BlueSun Vacations, and specifically our "Beachmaster" Matt Breslford did all the planning for us, which you can read about by clicking here and here. He made it SO easy. All we did was answer a few questions about what we think of as a great vacation, and Matt came up with the plans and did all the bookings, airline reservations, price-checking, etc.
One of the reasons Matt thought we should visit El Dorado Maroma is because we told him that our idea of a great vacation includes amazing food. The El Dorado resorts are famous for their "gourmet-inclusive" experience. While some all-inclusive resorts have a bad reputation for having food that's average at best, the El Dorado resorts have chosen to stand out by serving gourmet food that is as delicious as it is beautiful. It's also highly individualized for each guest's preference. (Every time we visited a restaurant there, the host or waiter asked us if anyone in our group had a food allergy that they should be aware of.)
We knew we were in our kind of resort when we walked into breakfast on our first day there and spotted this sign hanging over a gorgeous display of fresh fruit. It says "First we eat, then we do everything else." (We've decided this should be our new personal motto.)
Unlike other all-inclusives, El Dorado Maroma doesn't do massive food buffets — for a very good reason. As we all know, food that sits out too long begins to look and taste not-so-great. Since the chefs at the hotel want guests to have only the best food possible, they create smaller "food displays" that can be replenished frequently, thereby ensuring each person's food is fresh.
(Speaking of fresh, most of the fruits and vegetables served at Maroma are grown in an enormous greenhouse located near the resort. We were able to tour the greenhouse in person and were amazed at the level of committment El Dorado has to growing and serving the freshest food possible.)
The majority of the restaurants we visited at El Dorado Maroma are sit-down restaurants where you order from a menu and get a beautiful plate of food delivered by some of the best waiters we've ever met. Here's a sampling of some of the dishes we had while on vacation.
Another thing we loved about eating at El Dorado Maroma is how the managers there "think like a mom." We didn't even have to rummage around in our purses for a bottle of hand sanitizer because each restaurant's host always offered us a squirt of hand sanitizer before seating us. So convenient and smart! We wish American restaurants would do the same thing.
We also loved the ability to "restaurant hop" around the resort and try all the different types of cuisine available — Mexican, Italian, Asian, International, Caribbean, and Peruvian. (For picky eaters, there are always a few American-style dishes available at each restaurant.)
We also enjoyed cooling off at the different swim-up bars sprinkled around the resort. Not only did they make us beautiful, tasty cocktails, we also had a few salty snacks there, too.
We felt completely spoiled for five straight days, not only because the food and service was off-the-charts great, but also because we never pulled out a wallet or credit card! Costs are factored into the guest room rates, so there's no need to constantly be reaching for your purse to pay. Such a nice treat! (During our flight back home, we ate at a restaurant in the Houston airport and felt a little disappointed to see a check delivered at the end of the meal. "Take us back to Maroma," we whined!)
We'll tell you more about the fun things we did while on vacation as well as the overall atmosphere, hospitality, other El Dorado resorts and more. But we felt that the food deserves its own post because it really is first-class. And vacations just don't rise to the level of "amazing" without great food.  This one definitely did.
Our thanks to our gracious hosts at El Dorado Maroma as well as BlueSun Vacations for introducing us to this incredible place. We can't wait to go back!